Autogenous dentin grafting
Autogenous dentin grafting Is a great alternative to bone grafting
Through the use of our Smart Dentin Grinder, we are able to take the patient's extracted tooth. As a result we turn it into an autologous graft within only 15 minutes.
BENEFITS OF USING YOUR OWN GRAFT:
Fast bone healing and soft tissue response
Reduced graft cost
Excellent dense bone quality
No rejection, inflammation, disease transmission, or fast resorption
Enhances implant stability
Why graft extraction Sites?
Grafting extraction sites are quickly becoming the standard of care in the dental industry for several reasons. First of all, the bone around extraction sites will resorb. So, as a result, this can affect aesthetics, surrounding teeth, the socket itself and even more – proper jaw function. 
Avoid future grafting procedures (more complex & costly).
Prevent poor aesthetics (bone resorption / shrinkage).
Prevent future damage to the extraction site and surrounding teeth.
Save time by immediately preparing the extraction site for follow-up procedures.
Maximize outcome with a minimally invasive procedure.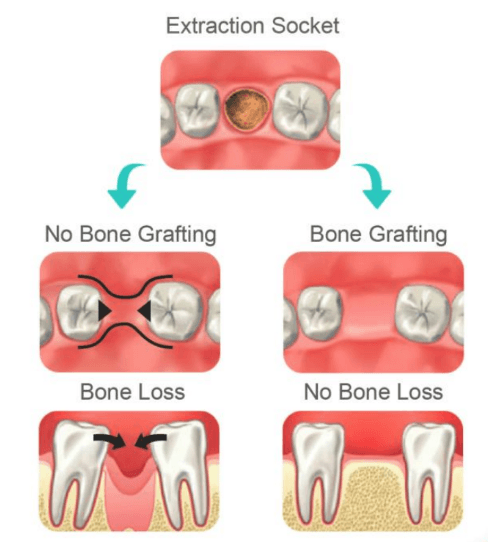 Virtual Brentwood Office Tour
GET TO KNOW OUR LA OFFICE!
GENTLE, AFFORDABLE & PAINLESS PERIODONTAL CARE in Los Angeles