Pacific Palisades Periodontists
Meet Dr. Aalam and Dr. Krivitsky
Exceptional Care from Our Pacific Palisades Periodontists
Serving Pacific Palisades, the CENTER for Advanced Periodontal & Implant Therapy provides a range of procedures to promote the oral health, function, and aesthetics of patients. Providing a unique, spa-like environment, Dr. Alexandre Aalam and Dr. Alina Krivitsky utilize state-of-the-art quiet equipment and IV sedation among other techniques to ensure that each patient has a relaxing, pain-free experience. If you're interested in scheduling a procedure at the CENTER, request a periodontal consultation with our board-certified doctors online.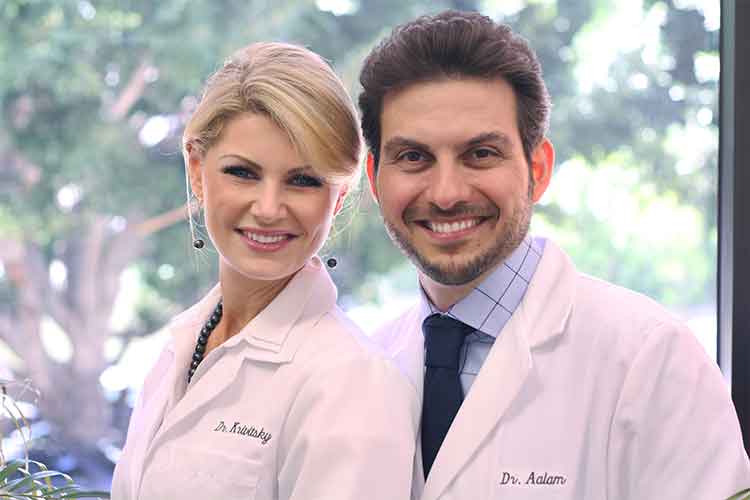 MEET PACIFIC PALISADES PERIODONTISTS, DR. AALAM AND DR. KRIVITSKY
Dr. Aalam and Dr. Krivitsky offer unique expertise in diagnosing and treating periodontal disease and performing other procedures to improve the health and appearance of your smile. Both recipients of USC's prestigious certificate in Advanced Periodontology and Implantology, Dr. Aalam and Dr. Krivitsky specialize in the treatment of periodontal disease, soft and hard tissue augmentation, dental implants, aesthetic periodontal surgery, and parenteral sedation dentistry. They are also professors at the USC School of Dentistry.
We offer a variety of cosmetic, therapeutic and reconstructive periodontal services to patients in the Pacific Palisades area. The only two board-certified periodontists in Brentwood, Dr. Aalam and Krivitsky specialize in the following treatments and procedures to ensure oral health and beauty:
For more information about these and other procedures offered at the CENTER, contact Dr. Aalam or Dr. Krivitsky for an appointment.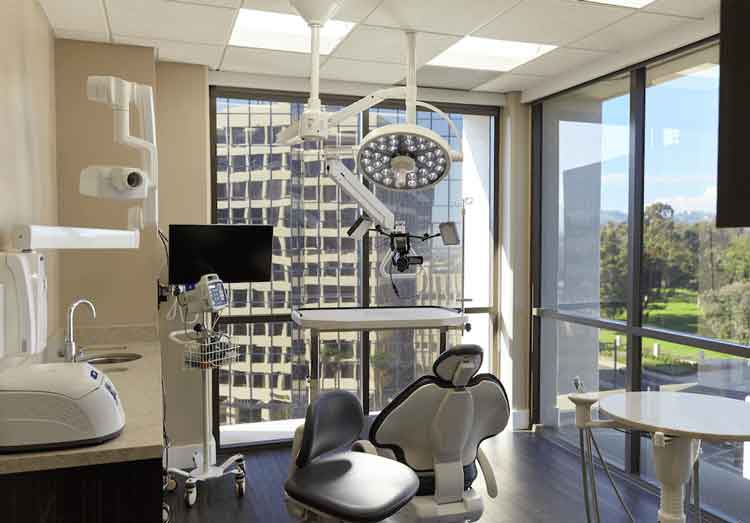 WHAT OUR PACIFIC PALISADES PATIENTS ARE SAYING…
Dr. Aalam and Dr. Krivitsky's patients rave about their periodontal experiences
HIGHLY recommend this office. It was worth every penny. I am amazed what these two beautiful intelligent periodontists could do with my own platelets but it worked and I am so happy.
Dr. Krivitsky and Dr. Aalam are extremely warm, professional, and wonderful to work with. They are wholeheartedly dedicated to their practice, always staying on top of the latest techniques and equipment.
I can't rave enough about how kind and professional these two doctors are. It's rare to have a service where the provider genuinely cares about your well being! Highly recommended!!!!!
Last Friday, I was in the chair for some serious grafting – gum surgery.  Dr. Alina, Dr. Aalam, and the office staff could not have been more attentive, compassionate & professional. They take a personal interest in the well being of the patients.
Before And After Photos
Unhappy with your Gummy smile? View more "gummy" smile before-and-after photos from patients of Dr. Aalam and Dr. Krivitsky online.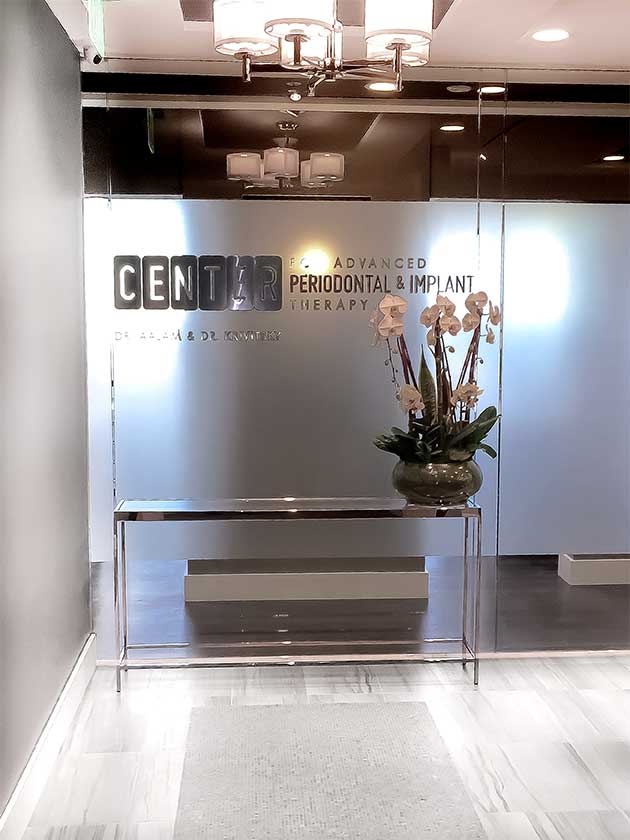 VISIT THE CENTER FOR ADVANCED PERIODONTAL & IMPLANT THERAPY
Virtual Brentwood Office Tour
GET TO KNOW OUR LA OFFICE!
GENTLE, AFFORDABLE & PAINLESS PERIODONTAL CARE in Los Angeles