The Bonner Method
Nonsurgical Solution for Gum Disease
Nonsurgical periodontal therapy 
Up until now, we have implemented a standard procedure for treating periodontal disease. We begin with a deep cleaning to reduce inflammation and infection, followed by additional periodontal maintenance treatments if needed, and follow up appointments. Unfortunately, because our bodies are continuously fighting infection and inflammation, this type of treatment method manages the disease, rather than cures it.
Although it is standard to analyzing disease under a microscope is standard in the medical field. We are excited to be at the forefront of this new industry standard as one of the first practices in the Us to examine gum disease microscopically. By doing so, we can customize treatment to meet our patients individually needs.
Perio disease, also known as gum disease, is an infectious disease within the gum tissue caused by bacteria and parasites found in plaque. At the Center, we are proud to be one of the first US practices to offer this non-surgical approach to cure patients gum disease. The Bonner method analyzes the plaque at a microscopic level to understand the patient's specific disease and correlate it with their overall health. Over a span of 10 office visits, strongly coupled with strict home care protocols, techniques taught and medications prescribed, we are able to not only understand the disease but to cure it. 
The Bonner method may be the right treatment plan for you. Contact us today to schedule your periodontal evaluation.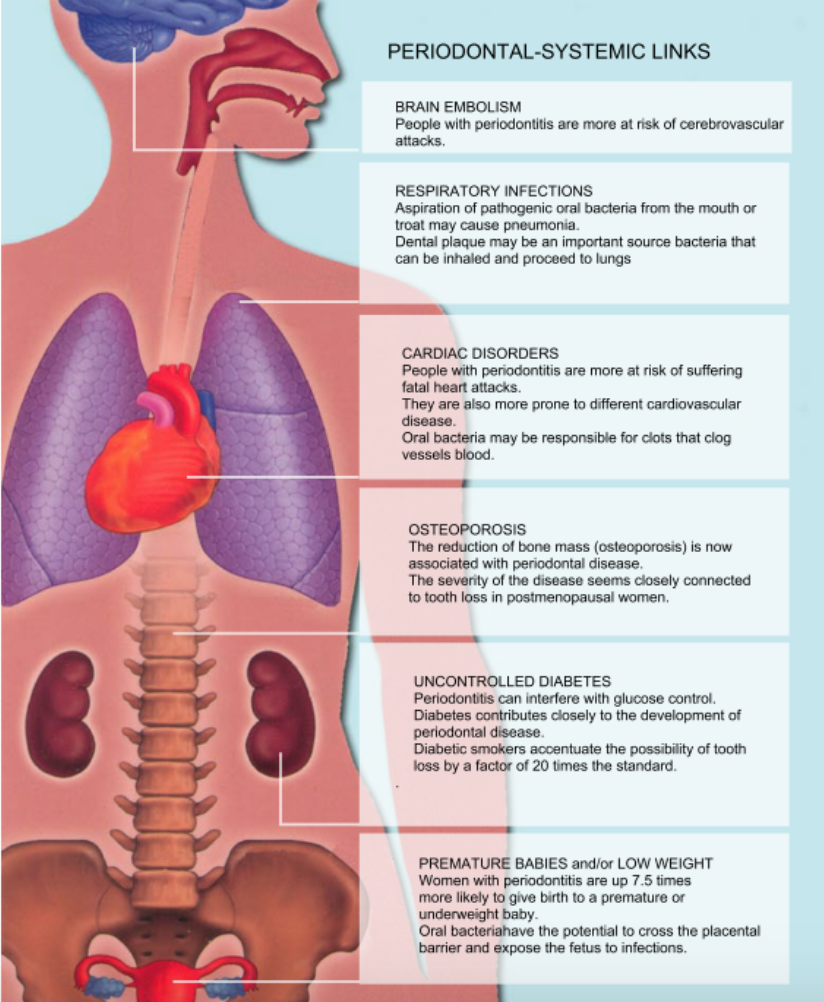 questions around crown lengthening
Q: What is aesthetic crown lengthening?
A: Crown lengthening is a procedure where gum tissue and/or the bone surrounding a tooth is removed in order to expose more of the tooth's crown (the visible portion of the tooth).
Q: Why is crown lengthening recommended?
A: Crown lengthening can be recommended for several reasons: 1) for an aesthetically-pleasing smile, 2) to expose more of the tooth in order for your dentist to place a crown, 3) to expose an area of decay below the gum line in order to perform a filling. 
Q: When correcting my gummy smile, why should I choose aesthetic crown lengthening over Botox?
A: Aesthetic crown lengthening and Botox have different indication bases on the proper diagnosis of why you have a gummy smile.
Botox treats gummy smiles that are related to a very strong upper lip muscle displaying the gums (known as "hyperactive lip"). Botox will neutralize the lip muscle and let it drape down, covering the teeth in the process. This usually must be repeated every six months, unless you decide to have Dr. Aalam or Dr. Krivitsky surgically correct the lip position with a simple and painless in-office procedure (surgical lip repositioning).
Aesthetic crown lengthening treats gummy smile that are caused by short teeth that are covered by too much gums.
During your initial consultation, Dr. Aalam and Dr. Krivitsky will determine the cause of your gummy smile and decide on the most cost-effective and risk-effective way to treat it.
Q: How long will I feel pain after my surgery?
A: For most patients, there may be some discomfort for 2-3 days following their crown lengthening surgery, which can be managed with aspirin-free oral pain medication.
Q: How soon can I resume work?
A: Typically, you will be able to return to work after one or two days after your procedure. It is recommended to avoid heavy lifting or working out for at least 3-4 days to allow your body to heal.

Virtual Brentwood Office Tour
GET TO KNOW OUR LA OFFICE!
GENTLE, AFFORDABLE & PAINLESS PERIODONTAL CARE in Los Angeles