Periodontist Santa Monica
Meet Dr. Aalam and Dr. Krivitsky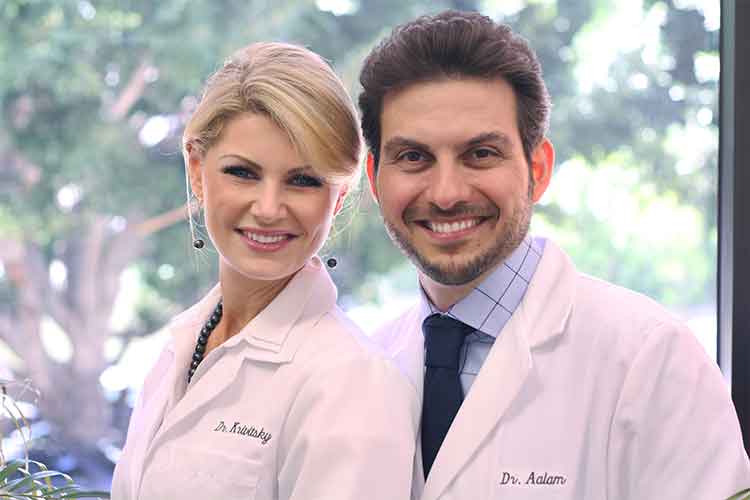 SANTA MONICA PERIODONTISTS, DR. AALAM AND DR. KRIVITSKY
It feels great to connect with you at the Center For Advanced Periodontist Santa Monica. If you are looking for the best place to transform your smile and get the best of preventative care, you've come to the right place. We are professionals in providing top-notch periodontist Santa Monica services. Our team will treat your oral health with importance, and we have the #1 periodontal experts serving Santa Monica and surrounding areas.
When you visit the Center For Advanced Periodontal & Implant Therapy, you get to experience:
Premium personal care
Highly trained experts with years of experience
Top notch periodontist Santa Monica services
OUR PERIODONTAL TEAM
The only two board-certified periodontists in the Santa Monica area, Dr. Alexandre Aalam and Dr. Alina Krivitsky offer cosmetic and therapeutic periodontal procedures at the CENTER for Advanced Periodontal & Implant Therapy. With unique expertise in gum disease treatment and dental implantology, our doctors provide innovative therapies to restore oral health and function while creating aesthetically pleasing, natural-looking smiles. Contact the CENTER today for a periodontal consultation with our specialists.
Located just a short drive from Santa Monica, the CENTER for Advanced Periodontal & Implant Therapy is your source for therapeutic and aesthetic periodontal treatments including the following:
Gum-related diseases are progressive and can result in conditions which lead to permanent gum and bone damage. This is one of the principal reasons that result in tooth loss. In order to remedy this situation, we adopt a comprehensive approach when it comes to treating our highly esteemed patients. Our focus is not just on your teeth, but we take an in-depth overall analysis of your mouth to ascertain how healthy it is. We know how damaging a bacterial infection can be, but we have the right periodontist Santa Monica procedures to help tackle this threat when you come to us.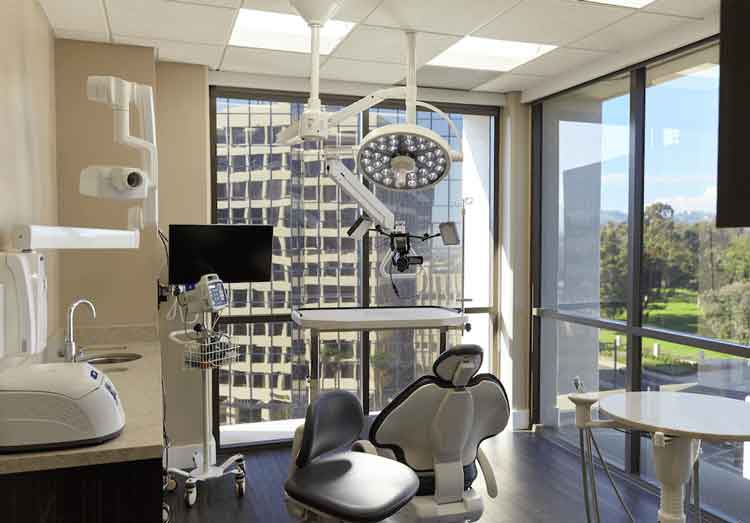 WHAT OUR SANTA MONICA PATIENTS ARE SAYING…
From the front desk to the sweet and gentle hygienist this is a lovely and helpful group. I will continue to see these skilled doctors for all of my dental/perio needs.
Great service by Dr. Aalam and his team. My gum was receding badly and he performed a transplant to build it back up. The procedure itself was good, got knocked out (anesthesia) and woke up to it all complete and made a fast recovery. He followed up to make sure recovery was coming along well. I felt I was in good hands.
I spent a long time hating the dentist and putting off various work. Now that I'm (pretending to be) an adult I've been trying to take care of my tooth business, and I could not be happier that I found Dr. Aalam.
I was putting off this gum surgery for years. Finally, my dentist said its time and recommended Dr. Aalam's clinic.
I am so pleased with the results- Dr. Aalam and his team have done an AMAZING job on my gums! If I had known how awesome my teeth would look after the surgery I would have done this years ago!
Before And After Photos
Take a look at this incredible before-and-after photo of a patient who underwent a gum graft operation with Dr. Aalam and Dr. Krivitsky.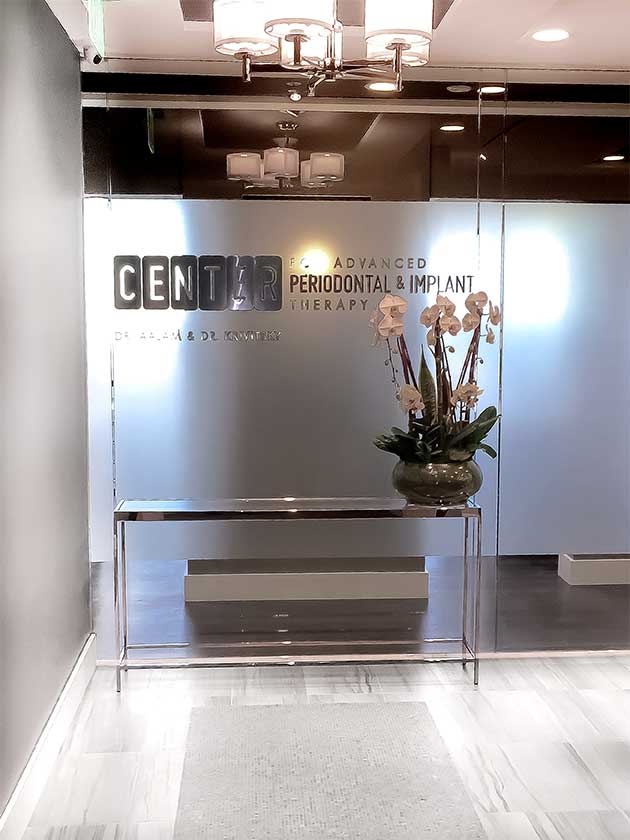 We stand out above the rest
At The Center for Advanced Periodontal & Implant Therapy, our doctors and a highly supportive staff have a firm belief in healthy teeth as well as healthy gums being one of the pillars for good health. This philosophy is what keeps our highly trained professionals dedicated to the project of offering all our patients who have gum disease or gum health issues the right treatment plans to help them tackle their condition. We keep our patients in mind, and our goal is not just to treat their gums but to provide them with optimized health. This means that we will not waste your time by carrying out unnecessary procedures or suggesting treatments that are not needed.
In order to enhance the experience that you enjoy when you pay us a visit at The Center for Advanced Periodontal & Implant Therapy, we have set up our work environment in a way that ensures that we keep to appointments, provide you with prompt services, and give you a platform to easily communicate with us. Our periodontist, Santa Monica services, are unmatched, and we look forward to getting in touch with you.
Virtual Brentwood Office Tour
GET TO KNOW OUR LA OFFICE!
GENTLE, AFFORDABLE & PAINLESS PERIODONTAL CARE in Los Angeles