Periodontal Treatment in Marina Del Rey
Meet Dr. Aalam and Dr. Krivitsky
The only two board-certified periodontists in Marina Del Rey area, Dr. Alexandre Aalam and Dr. Alina Krivitsky offer cosmetic and therapeutic periodontal procedures at the CENTER for Advanced Periodontal & Implant Therapy. With unique expertise in gum disease treatment and dental implantology, our doctors provide innovative therapies to restore oral health and function while creating aesthetically pleasing, natural-looking smiles. Contact the CENTER today for a periodontal consultation with our specialists.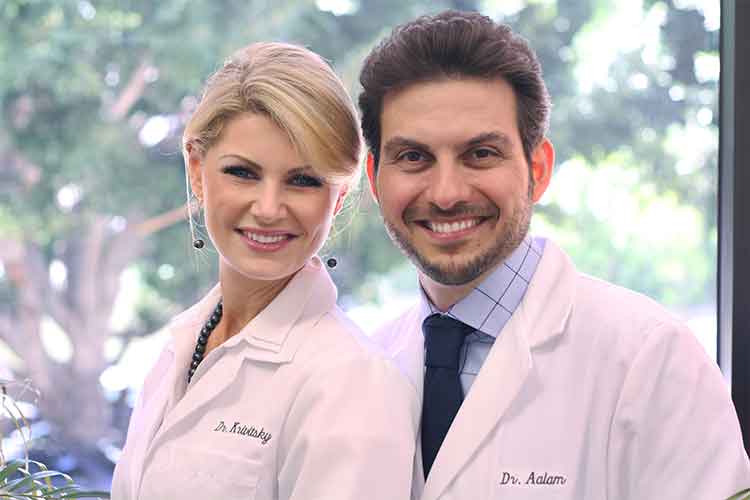 Meet the #1 periodontist center NEAR marina del rey
Periodontists are dental specialists who are experts in the prevention, diagnosis and treatment of periodontal disease, and in the placement of dental implants. They are also specialists in treating oral inflammation of the gums. At the CENTER for Advanced Periodontal and Implant Therapy, Dr. Aalam and Dr. Krivitsky offer personalized care coupled with cutting-edge technology and industry-leading techniques to ensure their patients receive the best in periodontal care in Marina Del Rey. Our center is just a short drive from Marina Del Rey and offers clients the chance to easily visit for their checkups or to pick up X rays.
The only dual-board certified practice in Brentwood Los Angeles, Dr. Aalam and Dr. Krivitsky are trusted periodontal disease specialists, who strive to restore optimal oral health for their patients near Marina Del Rey and the greater Los Angeles area, based on their patients' personalized needs. Because no two cases are alike, it is imperative that patients in Marina Del Rey receive a thorough and proper diagnosis for their periodontal needs, and a treatment plan based on their unique case.
WHY IS ORAL HYGIENE SO IMPORTANT?
Oral hygiene is not only a crucial part of maintaining optimal oral health, but is also necessary for ensuring your overall health. Periodontal disease has been linked to some serious health conditions including heart disease, diabetes, Alzheimer's, kidney disease and cancer. Taking care of your teeth and gums isn't just about preventing cavities or maintaining a picture perfect smile, but rather protecting yourself against serious health risks that can develop down line. A proper at-home oral health care routine is the most important step in preventing the development of periodontal disease. This includes flossing daily, brushing at least twice a day, maintaining a healthy diet that consists of the right fruits, vegetables and proteins that have been shown to reduce inflammation associated with periodontal disease, and regularly scheduled cleanings and checkups with your trusted Marina Del Rey periodontist to ensure you are properly caring for your teeth and gums.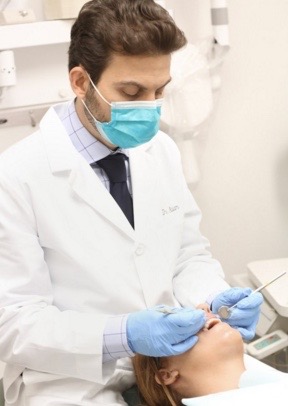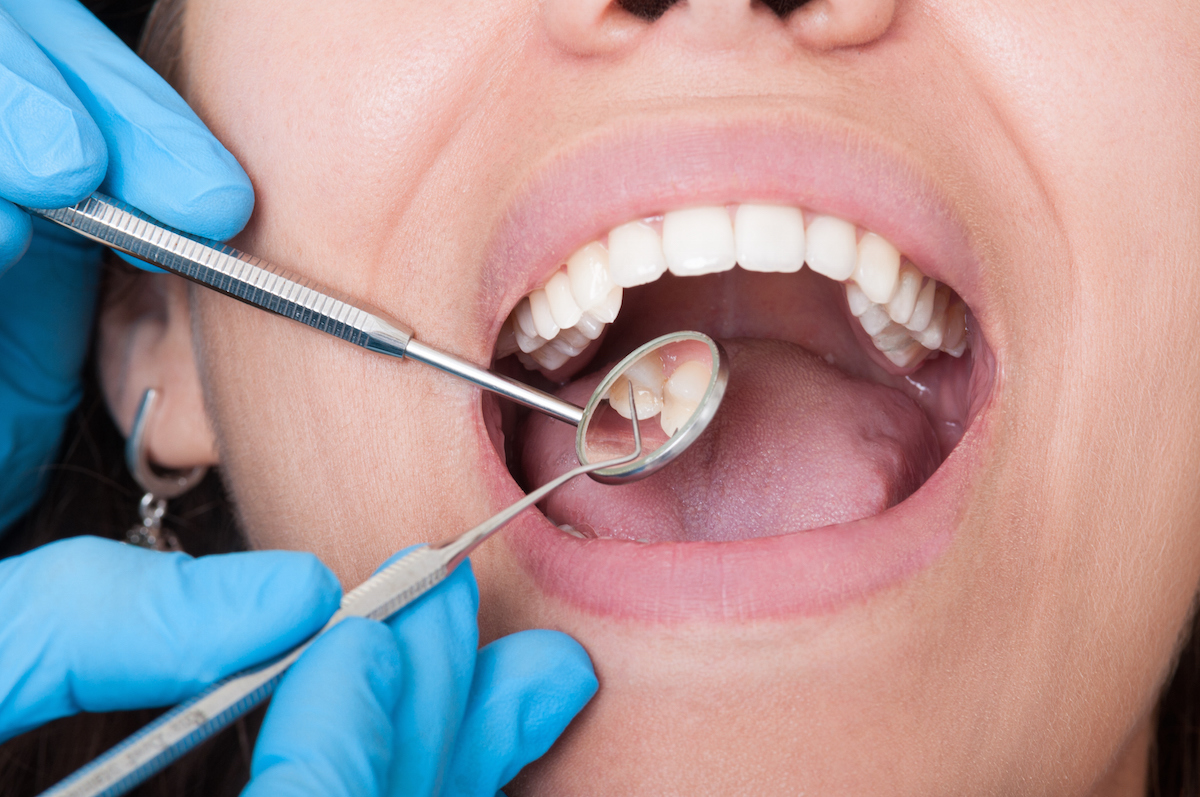 WHAT IS PERIODONTAL DISEASE?
Periodontal disease is an inflammation of the gums that when left untreated can cause serious health complications not only for your oral health, but also for your overall health. Periodontal disease begins in its mildest form as gingivitis and can continue to develop into more severe and aggressive forms of gum disease. Regardless of what stage you have discovered your periodontal disease, all forms of periodontal disease, mild or severe require immediate treatment by a periodontist in Marina Del Rey in order to treat and reverse the effects of the dental infection on your gums, teeth and supporting bone structures.
Periodontal disease is caused when the bacteria found in plaque, the sticky film that builds up around the teeth, begins to spread to the gums. In the early stages, it causes an inflammation of the gums, also known as gingivitis. As the bacteria continue to spread deeper into the gums, and the infection worsens, the gum tissue around the teeth begins to separate from the tooth, creating what are known as periodontal pockets. These pockets create a space for bacteria to thrive, and further destroy the gum tissue, affecting the tooth roots, and eventually reaching the alveolar bone, the thickened ridge that contains the tooth sockets. When bacteria spreads to the bone, bone loss may occur, and teeth can fall out.
If you experience periodontal disease, a periodontist in Marina Del Rey can help treat the infection, restore lost gum tissue and bone, and rejuvenate your smile. With specialized periodontal treatment in Marina Del Rey, your trusted Marina Del Rey periodontist can help reverse the damaging effects of gum disease to help you smile confidently again. Depending on the extent of periodontal disease, your periodontist in Marina Del Rey can help create a personalized treatment to provide you with the best in periodontal care in Marina Del Rey. For patients who suffer from gum disease, periodontal disease treatment in Marina Del Rey can be a viable solution to achieving optimal oral health. When the infection spreads deeper within the gums, causing the gums to pull away from the teeth and creating periodontal pockets, a deep cleaning can be performed to treat the area.
Located just a short drive from Marina Del Rey, the CENTER for Advanced Periodontal & Implant Therapy is your source for therapeutic and aesthetic periodontal treatments including the following:
Dr. Aalam and Dr. Krivitsky are proud to offer many of the above procedures with parenteral IV sedation. Not only does sleep dentistry ensure patient comfort, but it also minimizes surgery times and results in less pain during the recovery period. If you would like more information about our periodontal treatments, feel free to schedule an appointment with our specialists.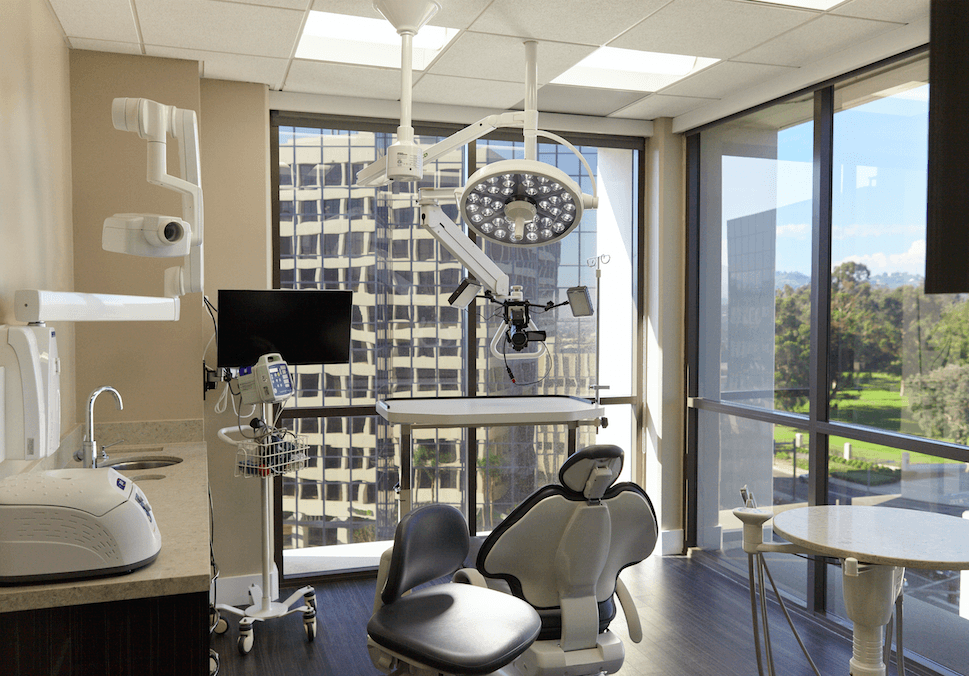 WHAT OUR MARINA DEL REY PATIENTS ARE SAYING…
I had a gum graft done by Dr. Krivitsky and the whole process was beyond my expectations. Her and the staff are so friendly. She spent time to talk me through the procedure and listened to my concerns without rushing me through anything. As someone who has a level 10 anxiety for anything teeth related, I can wholeheartedly recommend this place. 
Dr. Krivitsky is the epitome of kind, caring and loving.  She deeply cares for her patients and it shows from the moment you meet her.
I cannot recommend Dr. Krivitsky highly enough to anyone looking for specialized dentistry. 
I suffered from gum recession for more than 10 years. I read about the PRF gum lift surgery and had a consultation with Dr. Krivitsky.
The surgery went extremely well, I had a smooth, speedy recovery, and I am highly satisfied with the results.  
I recently had two wisdom teeth extracted by Dr. Aalam. My experience was nothing short of amazing. Dr. Aalam took the time to explain in detail what he was going to do and what to expect during and after the procedure. He was not rushed, and answered all my questions so that I was informed and felt quite comfortable.
Before And After Photos
Take a look at this incredible before-and-after photo of a patient who underwent cosmetic gum depigmentation with Dr. Aalam and Dr. Krivitsky.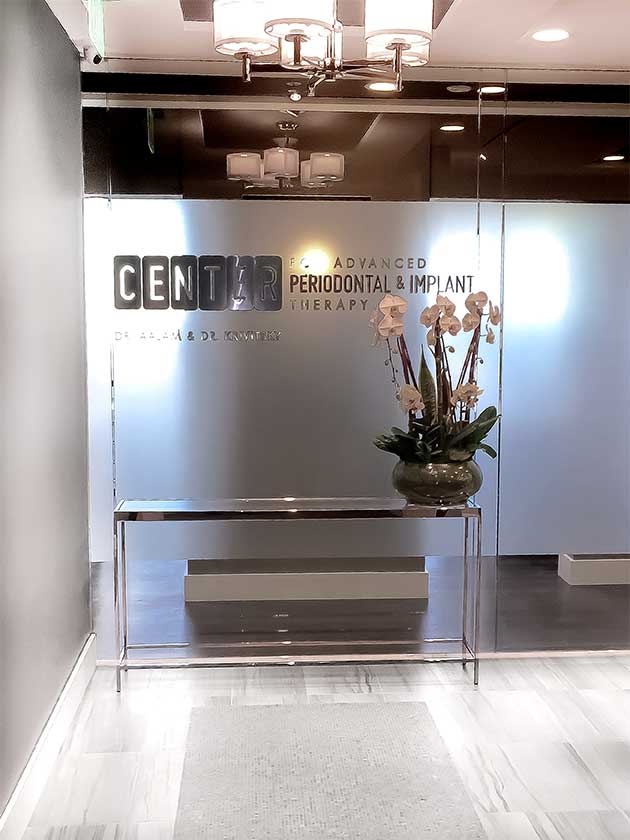 VISIT THE CENTER FOR ADVANCED PERIODONTAL & IMPLANT THERAPY
Virtual Brentwood Office Tour
GET TO KNOW OUR LA OFFICE!
GENTLE, AFFORDABLE & PAINLESS PERIODONTAL CARE in Los Angeles