Meet Dr. Aalam and Dr. Krivitsky
Dr. Aalam and Dr. Krivitsky are the only dual board-certified periodontists near Sawtelle, Los Angeles. Both periodontists are Board Certified, serve as Diplomates of the American Board of Periodontology and the American Board of Oral Implantology, and teach as Clinical Assistant Professors at USC's Herman Ostrow School of Dentistry in the Department of Advanced Periodontics. Your Sawtelle periodontists are committed to providing expert, effective periodontal care to help their patients achieve optimal oral health, restore their confidence when smiling once again, and feel comfortable knowing they can eat, speak, and laugh with ease.  The board-certified Sawtelle periodontists at the CENTER for Advanced Periodontal and Implant Therapy are experts in treating periodontal disease, resolving complications of the gums and in dental implantology. If you experience damage to your gums, lost or missing teeth, or wisdom tooth pain, schedule your consultation with a Sawtelle periodontist who can help resolve these issues through the right treatment plan for your needs.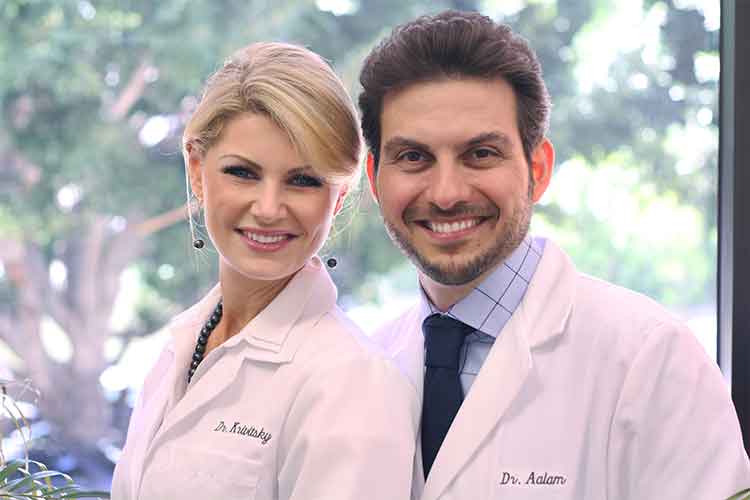 MEET SAWTELLE PERIODONTISTS, DR. AALAM AND DR. KRIVITSKY
A Sawtelle periodontist is a dental specialist who is an expert in dental implantology, the gums, and the supporting structures of the mouth. It is important to seek the care of a board-certified periodontist near Sawtelle if you are in need of dental implants to replace missing or damaged teeth. Dental implants are the ideal solution to replacing lost or damaged teeth. Other solutions include dentures or bridges, however dental implants provide permanent, long lasting comfort. Dental implants look, feel and function just like real teeth, and blend seamlessly with your existing teeth, to create a healthy, natural-looking smile. Rather than dealing with messy nightly soaks, bad odors, and regular maintenance associated with dentures, dental implants are a permanent way to restore missing teeth without a lifetime of maintenance or inconvenience. Dental implants restore oral health and function, confidence and most notably, comfort, as patients can chew speak without worry.
LEARN ABOUT DENTAL IMPLANTS
Dental implants are titanium or zirconium posts that replace the missing tooth roots. The implant is securely rooted into the jawbone, integrating into the bone over a three-month period to become one with your natural structure. Dental implants become a permanent part of the mouth, and cannot slip out or break. The titanium or zirconia, the holistic alternative to titanium implants, serves as a secure foundation to support the permanent restoration. The restoration, also known as an artificial tooth, looks, feels and functions just like a real tooth, and restores patients' abilities to chew, speak and smile with ease and comfort. The advantages of dental implants far outweigh the disadvantages of bridges or dentures. Patients with dental implants can floss between teeth regularly and with ease, the maintenance of implants is the same as how you would care for your natural teeth, and it is a cost effective alternative to the regular maintenance associated with dentures or flippers.
Dental implant surgery should be performed by a board certified periodontist in Sawtelle, because of their expertise, training and experience. The relationship between the teeth, gums and supporting structures is intricate, and it is important that you receive a thorough examination by a periodontist in Sawtelle in order to create a treatment plan that best meets your needs. At the CENTER for Advanced Periodontal and Implant Therapy near Sawtelle, Dr. Aalam and Dr. Krivitsky understand that each patient has a unique set of needs, and strive to provide comfortable, effective and minimally invasive periodontal treatments and therapies, to provide life-changing results for their patients. As Diplomates of the American Board of Periodontology and of the American Board of Oral Implantology, our Sawtelle periodontists are ready to help you achieve optimal oral health, and restore your confidence so you can be excited to smile once again!
By opting for expert periodontal care near Sawtelle, you can rejuvenate your smile, restore your oral health and allow yourself to speak, eat, smile and laugh confidently knowing that the health and appearance of your teeth, gums and supporting structures are matchless.
WHAT OUR SAWTELLE PATIENTS ARE SAYING…
Patients trust Dr. Aalam and Dr. Krivitsky to provide expert, personalized care in a spa-like environment:
I had the pleasure of having Dr. Alana Krivitsky help me several times where my temporary bridge fell out.  I was visiting from Seattle and was waiting for my permanent solution from my dentist in Seattle.  She was very accommodating in getting me in the same day.   Her chair side manner is amazing…personable, caring and gentle.   She genuinely cares about her patients. 
Dr. Kravitsky is a very skilled professional with an amazing bedside manner. She is sweet, funny, and explains everything in ways you can understand. She alleviated all my anxiety right away. I knew I was in great hands.
My deep cleaning (done by Dr. Kravitsky herself) was literally painless  I didn't even need to take any pain reliever afterward! And my follow up 6 weeks later showed major improvement. I am so relieved! My gum recession and pockets have lessened significantly and are no longer painful at all!
Dr. Aalam makes getting wisdom teeth taken out fun (if that's even possible). The staff is extremely friendly, and the office is gorgeous. You won't regret seeing Dr. Aalam-great experience overall.
Dr. Aalam and Dr. Krivitsky perform both therapeutic and cosmetic periodontal procedures to preserve oral form and function and give patients the beautiful, long-lasting smiles they desire. Periodontal procedures to preserve the health of teeth and gums include:
For information about these or other procedures offered at the CENTER, don't hesitate to schedule an appointment.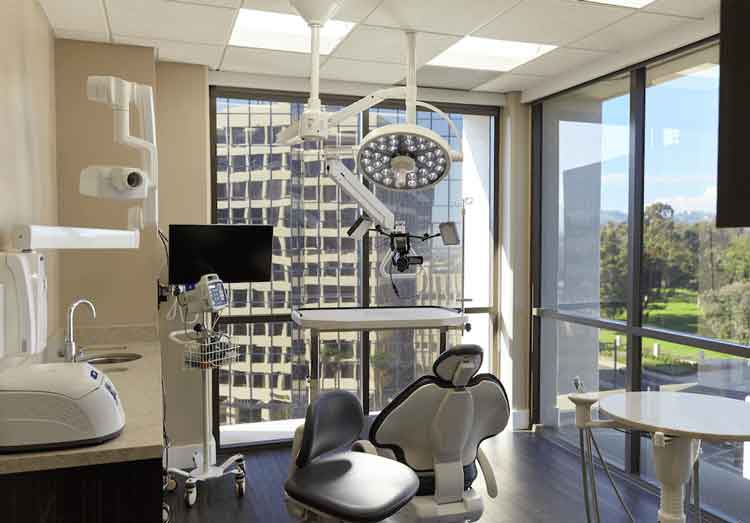 Before And After Photos
Take a look at this teeth in a day before-and-after photo from a patient treated at Implant Perio CENTER.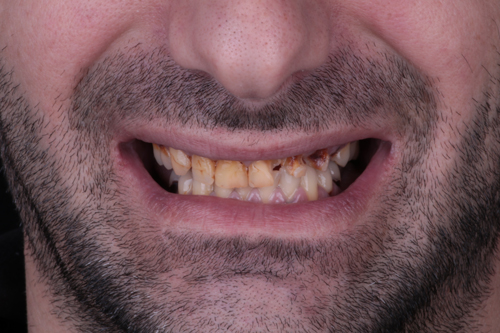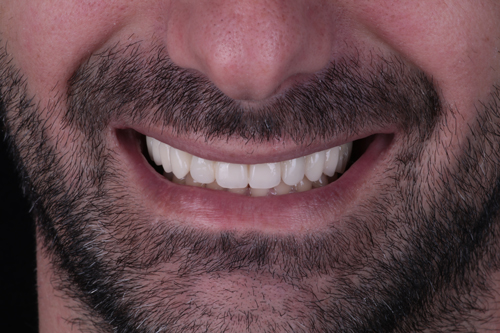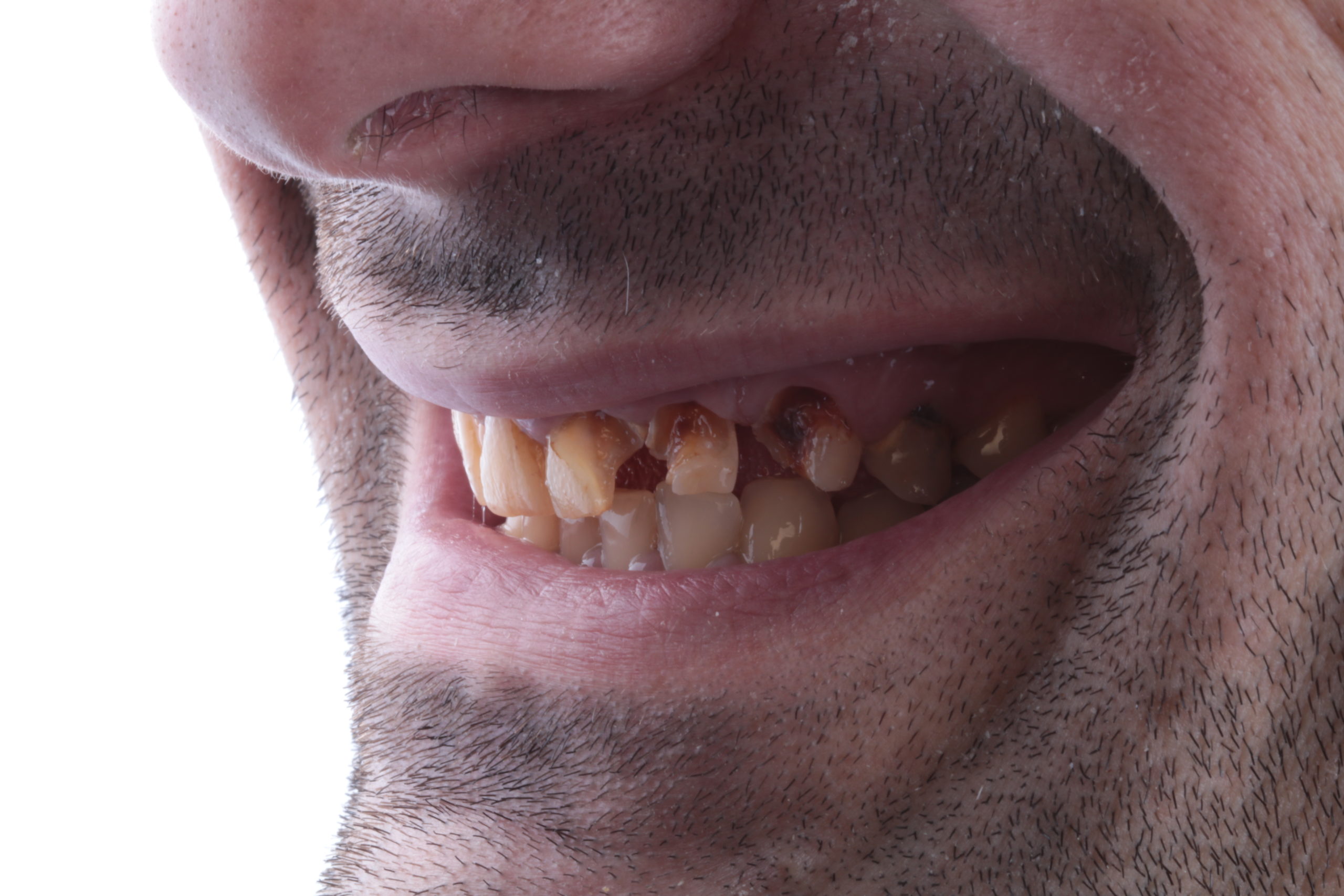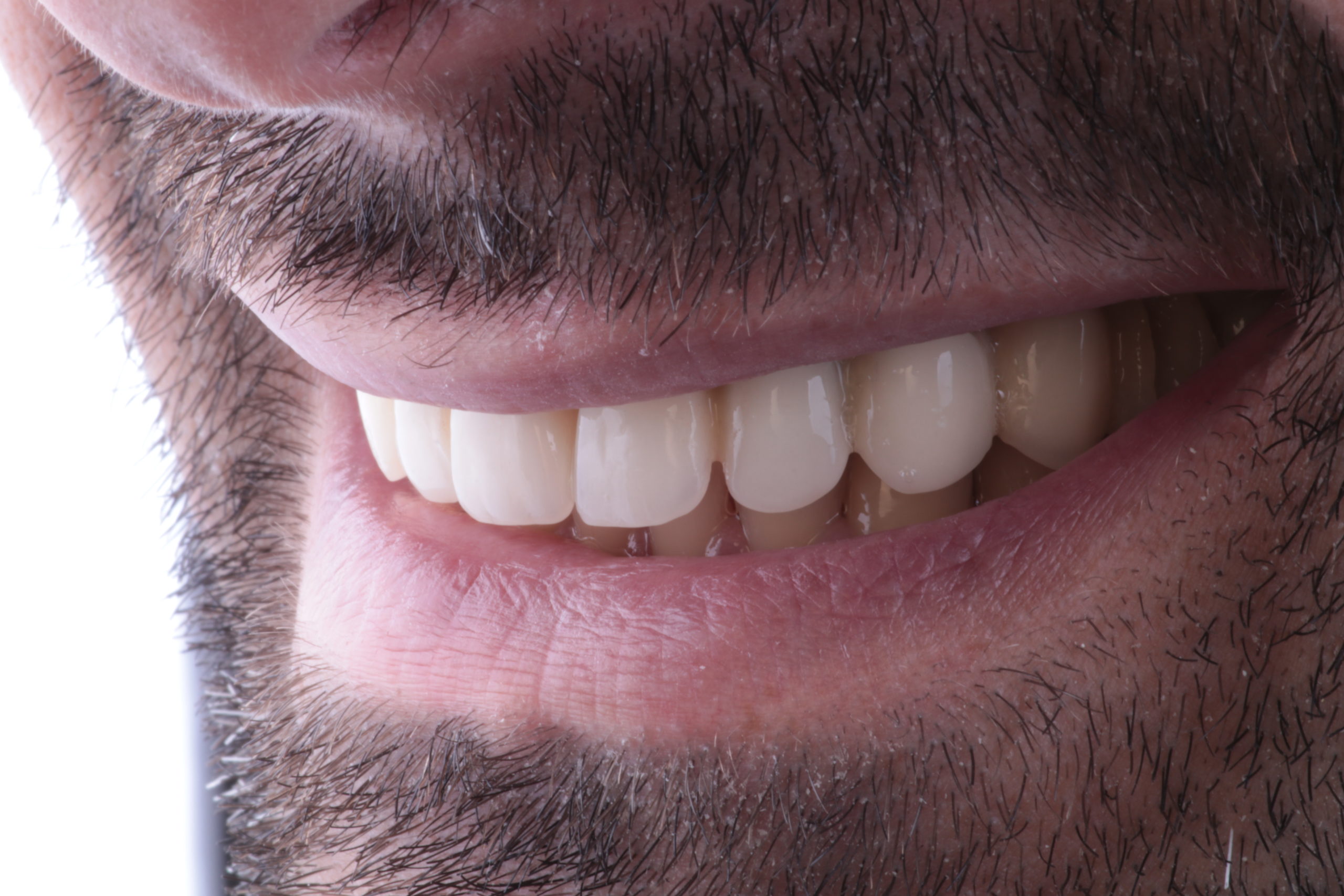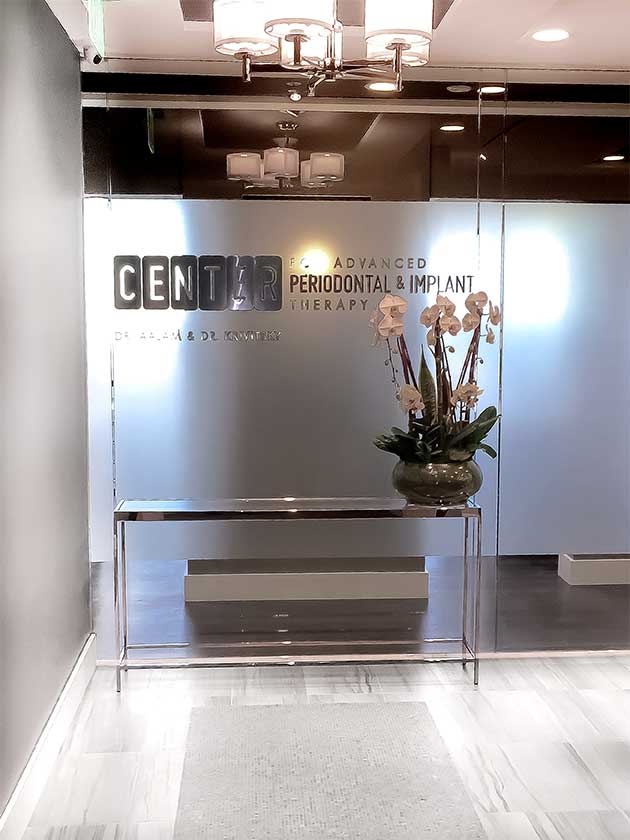 VISIT THE CENTER FOR ADVANCED PERIODONTAL & IMPLANT THERAPY
Virtual Brentwood Office Tour
GET TO KNOW OUR LA OFFICE!
GENTLE, AFFORDABLE & PAINLESS PERIODONTAL CARE in Los Angeles