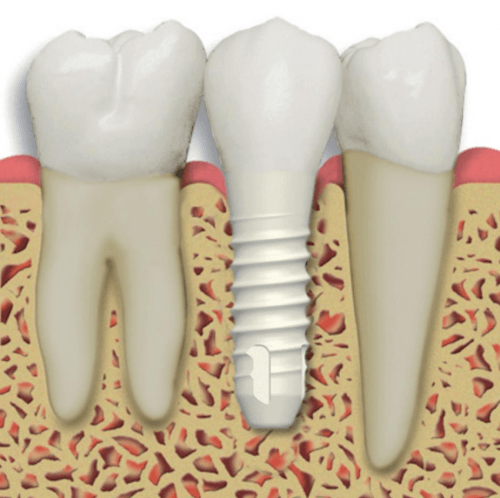 Holistic Bio-Compatible Zirconia dental implant Options
Implant rehabilitation can greatly improve the oral health and quality of life for patients who are missing one or more teeth. At the CENTER For Advanced Periodontal & Implant Therapy, we offer both state-of-the-art titanium and ceramic Zirconia implants. Zirconia implants are a holistic alternative to traditional metal implants, and are commonly used by periodontists throughout Los Angeles and the United States. It is important to understand which type of implant is best for you. Dr. Aalam and Dr. Krivitsky can help assess your periodontal needs and find the solution that is right for you.
Traditional Metal Implants Vs. Zirconia Implants:
In the case of conventional dental implants, titanium posts are surgically implanted into the jaw, at bone level. If the implant is being placed in the back of the mouth, a temporary healing cap will be
placed
until the healing process is complete and the final crown can be placed. If the implant is in a visible area (anterior), a temporary tooth is placed in order to upkeep your aesthetic appearance until the final crown. 
Depending on whether the implant was placed in the upper or lower jaw, it typically takes between three to six months for the gum to heal and the implant to fully integrate into the jaw bone, a process called osseointegration. Once the gum is completely healed and the implant has fused to the bone, the permanent crown is fabricated and attached to the dental implant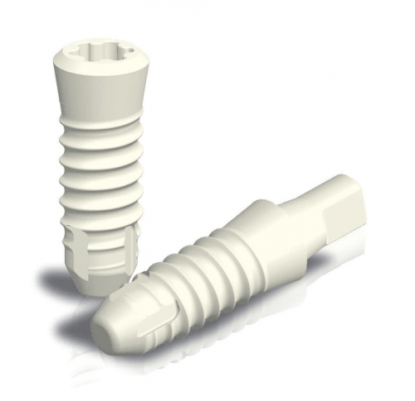 Zirconia Dental Implants Facts
Ceramic implants that are white in color and not visible through the tooth, 

offering a more aesthetically pleasing option for patients

Biocompatible material that will not corrode over time

Holistic in nature; corrosion does not occur over time as with other metals, so particles from corrosion are not emitted into the body

Possess the same strength as traditional metal implants

Holistic alternative to titanium implants, ideal for patients with metal allergies

Virtual Brentwood Office Tour
GET TO KNOW OUR LA OFFICE!
GENTLE, AFFORDABLE & PAINLESS PERIODONTAL CARE in Los Angeles