Meet Dr. Aalam and Dr. Krivitsky
Exceptional Treatment From Our Highly Rated Malibu Periodontists
Located just a short drive from Malibu, the CENTER for Advanced Periodontal & Implant Therapy offers innovative treatments and procedures to preserve a patient's oral health and appearance. Understanding that your smile is one of the first things people notice about you, Dr. Aalm and Dr. Krivitsky offer a number of procedures to improve the shape and appearance of your smile. Contact Dr. Aalam and Dr. Krivitsky today for a periodontal consultation.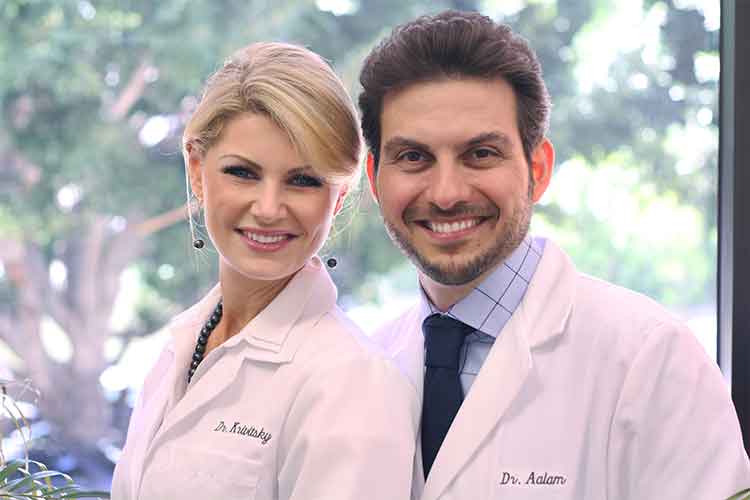 MEET MALIBU PERIODONTISTS, DR. AALAM AND DR. KRIVITSKY
Both diplomates of the American Board of Oral Implantology, Dr. Alexandre Aalam and Dr. Alina Krivitsky specialize in dental implants, aesthetic periodontal surgery, and parenteral sedation. As the only dual-board certified practice in the Malibu/Los Angeles area, they offer unique expertise in periodontal disease, soft and hard tissue augmentation, and dental implants.
Dr. Aalam and Dr. Krivitsky understand that oral health impacts the health of the entire body, and untreated gum disease can result in serious negative consequences including heart disease and diabetes. With this knowledge in mind, they strive to protect not only the teeth but the whole body.
The only two board-certified periodontists serving the Malibu area, Dr. Aalam and Dr. Krivitsky offer therapeutic and cosmetic periodontal treatments in a relaxing, spa-like environment. Using quiet equipment and IV sedation upon request, the doctors ensure patient comfort while providing exceptional care and treatment for gum disease and other conditions affecting the long-term health of the teeth and gums. They also offer a variety of procedures to create and restore beautiful smiles.
Contact Dr. Aalam and Krivitsky to request more information about any of the following treatments and procedures: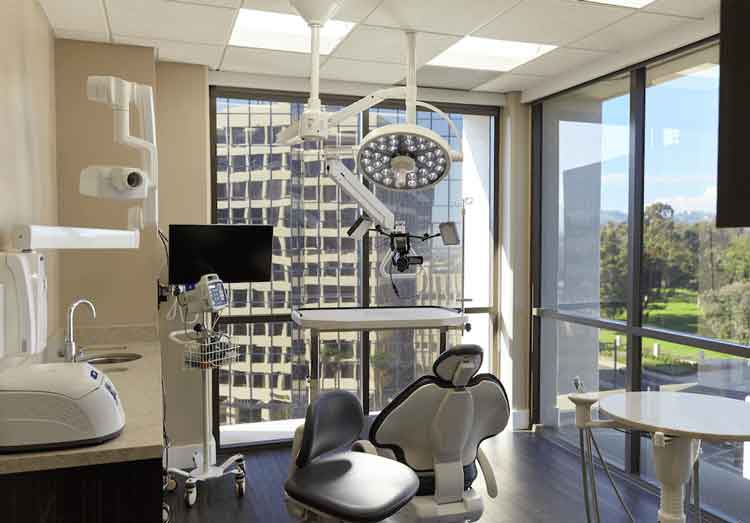 WHAT OUR MALIBU PATIENTS ARE SAYING…
Patients trust Dr. Aalam and Dr. Krivitsky to provide expert, personalized care in a spa-like environment:
I have told all my friends if they have gum problems that they should come to Dr. Aalam. I would come back to him anytime- total trust in him.
I couldn't believe the care and attention I received from Dr. Aalam and his staff – and I'm not just saying this. He is amazing and makes you feel confident along the way.
Dr. Aalam makes getting wisdom teeth taken out fun (if that's even possible). The staff is extremely friendly, and the office is gorgeous. You won't regret seeing Dr. Aalam-great experience overall.
Deserves 6 stars!!! I have met Dr. Aalam twice now and have since had my receding gums fixed. Definitely recommend them!!!
Before And After Photos
Take a look at this aesthetic crown lengthening before-and-after photo from a patient treated at Implant Perio CENTER.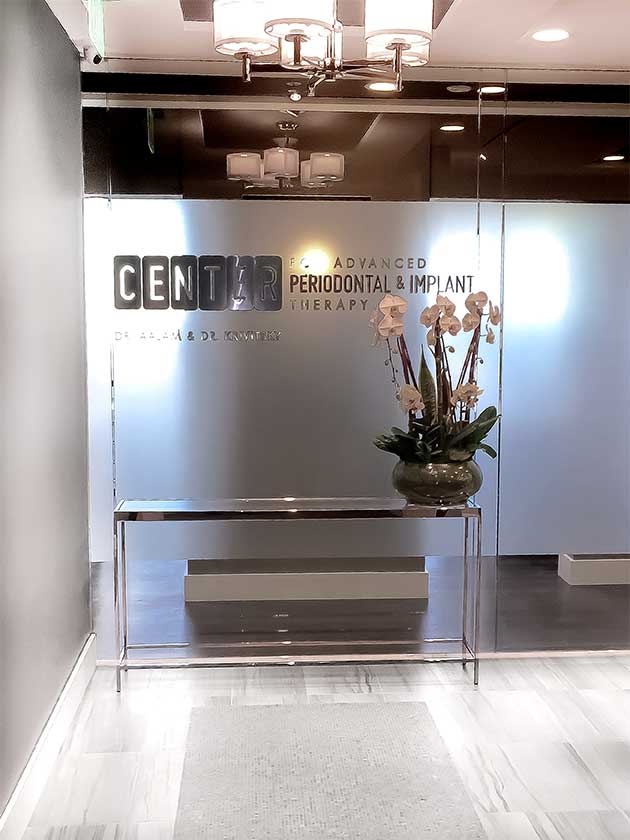 VISIT THE CENTER FOR ADVANCED PERIODONTAL & IMPLANT THERAPY
Virtual Brentwood Office Tour
GET TO KNOW OUR LA OFFICE!
GENTLE, AFFORDABLE & PAINLESS PERIODONTAL CARE in Los Angeles