How Much Do Dental Implants Cost?
A FLEXIBLE APPROACH TO YOUR DENTAL IMPLANTS COST
We would love to be able to give you an exact number for what your dental implants will cost in our Brentwood Los Angeles office. Unfortunately, because all patients are different, it's important that an examination be completed before establishing your treatment plan and the costs of dental implants so you know the number of implants and the types of dental implants you will need.
That's the "bad news". Here's the good news…
We will work with you when more extensive treatment is needed to craft a payment plan that works for you. We believe that dental care should be within everyone's reach and will work to accommodate your personal financial situation to the best of our ability.
GETTING STARTED With Dental Implants
The first step to finding out the cost of your dental implant surgery is setting up an initial consultation. An approximate fee can usually be determined during this initial visit and we can discuss the easy financing options, what your dental insurance may cover and how you can fit the cost of dental implants into your budget and lifestyle.
Call us at (310) 299-8329 to schedule your initial consultation.
QUESTIONS About the costs of dental implants? WE WANT TO HEAR FROM YOU!
types of dental implants procedures we offer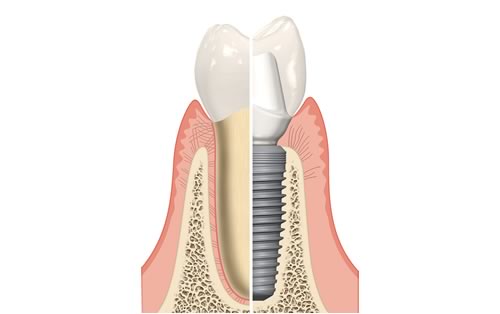 SINGLE IMPLANTS
A Single Dental Implants is a titanium or zirconia post that is surgically placed into the jaw to replace a single tooth root. This post naturally fuses to the bone, to function just as a tooth root. The post supports an artificial tooth implant crown that looks, feels and acts exactly like a natural tooth.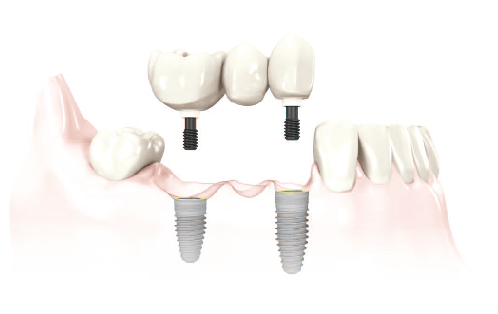 Multiple Implants
Multiple Dental Implants look and function precisely like natural teeth, without affecting the surrounding teeth. It's always best to maintain a patient's existing healthy teeth, which is why multiple implants are often a better solution for patients looking to replace several missing teeth.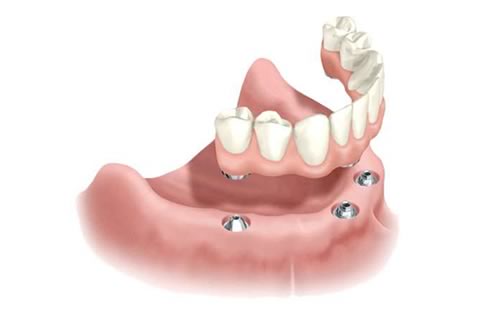 ALL-ON-4
®
The All-On-4® dental procedures utilizes a minimum of four dental implants to support a full-arch fixed prosthesis and completely restore a patient's smile in just one day. This tooth replacement procedure is ideal for patients who are missing all or the majority of their teeth.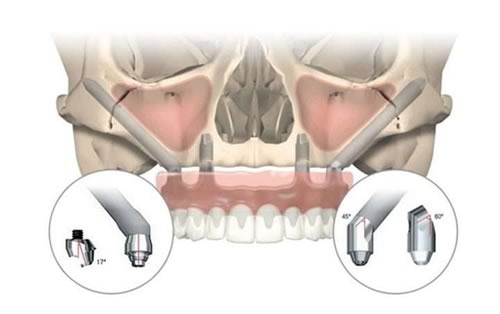 ZYGOMATIC IMPLANTS
Zygomatic Dental Implants utilize patients' existing bone density by anchoring the extra long implants closest to the cheek bone, also known as the zygomatic bone. This dental implant surgery solution is a graftless treatment ideal for patients who experience severe forms of bone loss.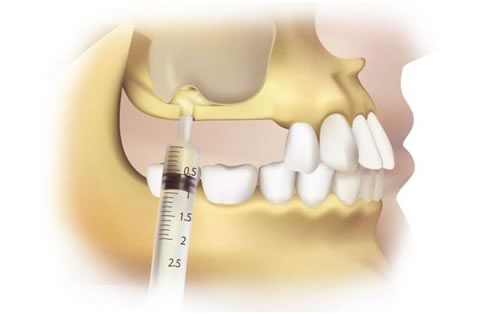 sinus lift
Sinus Augmentation (sinus lift) is performed when the sinus floor is too close to the area where dental implants are to be placed. This procedure is performed to increase the amount of bone in the upper jaw to ensure a secure foundation for the implants, while protecting the sinus.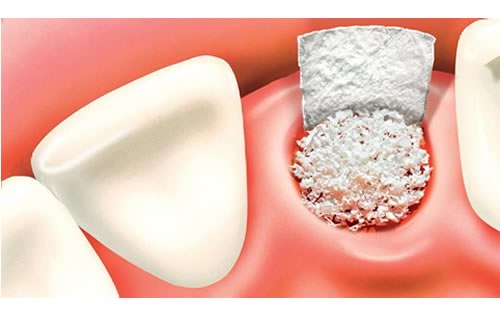 Bone Graft
Bone grafting is the process of restoring lost bone tissue in the jaw. When left untreated, periodontal disease can progress to and damage the supporting bone. Because dental implants are placed into the jawbone, patients must posses enough bone to support the implant. A bone graft is performed when patients lack adequate bone density.
Schedule Your Consultation today
Your road to a healthy smile starts with a phone call. Our friendly staff will book a consultation where we'll chart a path that delivers long-lasting results at a price that makes sense.
Our Location
(11620 WILSHIRE BLVD #718 LOS ANGELES, CA)
Why Choose The CENTER for Advanced Periodontal & Implant Therapy
We are experts in our field
We accurately diagnose conditions the first time and provide tailored treatments to suit every patient's individual case
We offer a friendly, relaxed environment and a thorough explanation of your condition
We utilize cutting-edge and noise canceling technology to provide you with the most comfortable experience
We provide anesthesia and sedation techniques that make your experience easy and painless
We offer holistic alternatives in order to cater to our patients' unique needs
We use the best dental implants and dental materials on the market
Schedule Your Consultation today
Your road to a healthy smile starts with a phone call. Our friendly staff will book a consultation where we'll chart a path that delivers long-lasting results at a price that makes sense.
Our  Reviews
(Click arrows to see more)
Having not been to the dentist for 15 years, I knew I was in trouble, but I am so glad I found these folks. I went to 3 dentists prior to getting here. The first dentist wanted to remove all my molars, canine, and bottom front teeth. I had bleeding gums, high-number periodontal pockets, and periodontitis (bad gum disease). The first dentist I went to spent 10 minutes evaluating the images and wanted to move towards gum surgery and remove my teeth. I disagreed with their conclusion and got a second, and then a third opinion; they were all the same. Eventually, I was told to go to a periodontist so I looked online for some and I finally ended here.

Dr. Aalam was very thorough when he evaluated me. It took him two sessions before coming to his conclusion. He took lab results, considered my background, my age, my habits, and my family. What he explained to was clear and made perfect sense. I really got the sense that he was a true expert in his field and he genuinely wanted to help me improve. He put me on a treatment that was non-surgical and would take 10 sessions separated by months in-between. During this period, they wanted to "construct stories" to understand what caused my gum disease.

Madison was the lead hygienist who took care of me for 10 sessions. She has a high level of attention to detail, always on time, and very professional. The level of care she provided was solid every time. She boldly declared that she would turn my 7-9 periodontal pockets to 2-3's by the end of our treatment. 4 Sessions in, no more bleeding gums, all bad bacteria, and parasites are gone.  8 sessions in, most of my pockets have shrunken to 2-3, there only 2 pockets that are 4. My gums are healthy and pink now, and it felt like I got a second chance. No expensive surgery, no teeth removal required. She's exceptional! But don't slack off, most the work is done at home and she will unapologetically let you know when you have not done your part. Tough love.

The staff here is fantastic and the facility is clean! The quality of this place is definitely world-class.

Robert L.


2/23/2021

This place rocks!  I go for regular dental appointments but also had a procedure recently for gum recession.  Front of the house staff is so nice and accommodating (they worked so well cross functionally with my insurance), Dr Aalam has an amazing and gentle approach, and my hygienist Maryam always forgives me when I'm not flossing well enough 🙂 Highly recommend!  Easy street parking, clean and professional building, and everyone is always happy to see you.

Matthew P.


4/09/2021

I never looked forward to my dental cleanings until I gave this place a chance. Their dental hygienists are so thorough, personable, and professional. Dr. Aalam and Dr. Krivitsky themselves are also gems. They are always ensuring that everyone is doing well and addressing any gum or dental concerns. The front desk staff is top notch and the office itself is just so beautiful and clean, you don't even feel like you're coming in to a dental practice. Hands down the best Periodontists in Los Angeles. Thank you guys for everything!! Can't wait for my next cleaning!!

Charlene Y.


8/04/2020

Dr. Aalam was amazing to work with! My implants had just turned 20(!) and I developed a hole in the gums above the implant which created a risk of infection! The surgery was so easy and I'm grateful that I was able to get the issue fixed. Additionally, you used to be able to see the gray implant through my gums but that is gone. My gums look fantastic and everyone in the office is so nice!

Jenise S.


6/24/2020

I'd been so embarrassed about my smile for the longest time and finally got the courage to do something about it. I found Dr Aalam on Google. He was the first to pop up in my search and the top rated so I chose him after calling his office and a few others. After the virtual consultation, we scheduled an appointment for my procedure which went very well. It was prompt, quick, absolutely painless and almost forgettable. I do remember Dr Aalam telling me I now had a beautiful smile and that I was going to be so happy when I woke up haha he's a really kind doctor who understands his clients' desires. I think his prices are fair. I actually was expecting to pay a bit more since he's one of the best in LA. He even gives you his personal phone number to contact him at any time should you have questions or concerns. The aftercare is really easy and I literally didn't need ANY pain medication. I'll be going back for my follow up appointment in a couple weeks but I am already so excited about my smile and I would recommend this office to anyone who is looking for quality care and dependable results.
Also, the receptionist Summer is the kindest, most knowledge team member ever. She is definitely able to quell any nervousness you might have on the day of your procedure, and she's such a great fill in for the doctor when he is busy and you have a question or concern.
5 stars, 10/10.

Brittni W.


1/31/2021

I absolutely love this office and Dr. Aalam!! Dr. Aalam and team make going to the dentist actually fun. I genuinely ENJOY going in to have oral surgery here, so that should tell you a lot. I've had a long list of weird dental issues my whole life so I am no stranger to the dentist chair. But finding this office is sincerely one of the best things to ever happen to me because now all of my weird dental issues are successfully RESOLVED! Over the past year and a half, I've had three implants placed, a couple gum grafts, and gum depigmentation by Dr. Aalam and every single one of the procedures went flawlessly with virtually zero pain (OK, so the gum graft healing process was a little ouch, but my gums are so beautiful now, a little soreness for a while was totally worth it)! I'd trust Dr. Aalam with my life! He's super personable, professional, honest, upbeat, makes sure that you understand everything, and always takes the time to just check in with you in general. I was able to text/call his cell with questions I had after surgery and he was always immediately responsive and so patient with me. I've only met Dr. Krivitsky once and she too was an absolute pleasure for the brief moment she treated me. They're a husband-wife team (which is so adorable, so impressive!) and you truly get a feeling like you're part of a family when going here.  The entire staff are all sweethearts and even basic cleanings here are fast and thorough. Dr. Aalam also referred me to an amazing esthetic dentist for my other dental needs and it was the best referral ever. I used to be so self-conscious about my teeth but I love my perfect new smile and have never been happier. The pricing is very fair for this level of expertise and 100% worth it. Also, the office is really pretty! Bonus points for the uber-comfy oversized chairs. I HIGHLY recommend trusting these professionals with all your periodontal issues! THANK YOU SO MUCH, DR. AALAM AND TEAM!!!

Kaye W.


2/16/2021

Me and my husband got our cleaning done today by Maryam.  It was an amazing experience.  Maryam is the best!  She so detailed and and excellent hygienist.  I usually go to my friend that is a hygienist but since she has moved and had been unable to go.  Maryam is the best replacement.  I was so hesitant but she made our decision really easy.  We will keep coming to her. Dr. Aalam and Dr. Krivitsky are professional and experienced. I highly recommend this office for your cleaning or any periodontal needs.

Abigail M.


9/03/2020

Dr Aalam was recommended by my dentist when I needed a more complex  procedure done. I'm so thankful to him and the entire staff at the clinic for how amazingly well the whole experience was. The front office is friendly and efficient.  Dr. Aalam is a personable and experienced Periodontist. The procedure could not have gone more smoothly. Recovery was fast, and follow up visits were quick and smooth. They answered my questions and made sure my post-operative care was easy and safe.

Jeff R.


8/25/2020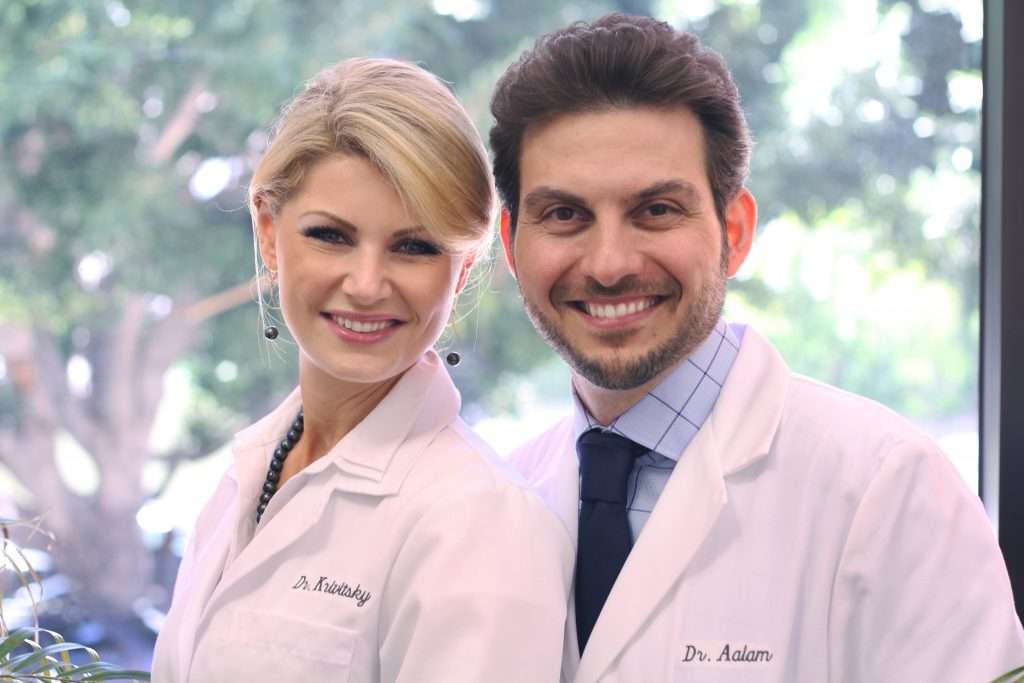 Alexandre-Amir Aalam, DDS, and Alina Krivitsky, DDS, are here to help. This husband-and-wife periodontal team operates out of the only periodontal office in Brentwood and has the experience necessary to treat anyone's oral problems. They have helped thousands of patients improve their mouths' functionality and aesthetics. Contact their office today at (310) 299-8329 to schedule an appointment with the best dental implant periodontists in Brentwood or to learn more about the various periodontal procedures performed at their center.
QUESTIONS? WE WANT TO HEAR FROM YOU!
Level of Care
You have to be completely comfortable with your periodontist so that you can proceed with your procedure with confidence. You should have the opportunity to have a face-to-face meeting with the surgeon, have the opportunity to express your concerns, and then have the procedure explained to you thoroughly. Most importantly, you should never proceed with a surgical procedure until you have all of your questions answered.
Thorough communication and a commitment to providing excellence in dental care, Dr. Aalam and Dr. Krivitsky strive to ensure that their patients understand the treatment process, are comfortable throughout their experience and are confident with the results of their dental procedures!
QUALIFICATIONS
Both Dr. Aalam and Dr. Krivitsky are the ONLY diplomats of the American Board of Periodontology in Brentwood, CA.
A Diplomate is a periodontist who has made significant achievements beyond the mandatory educational requirements of the specialty and who is certified by the American Board of Periodontology.
To be educationally qualified for Board certification requires:
Certification as a dentist, including basic college education and completion of dental school to earn the D.D.S. or D.M.D. degree and;
Certification as a periodontist after successful completion of an educational program in Periodontology, which is accredited by Commission on Dental Accreditation of the American Dental Association.
Comprehensive qualifying and oral examination covering all phases of periodontal disease and its treatment, including dental implants.
Recertification every six years.
Dr. Aalam is also a Diplomate of the American Board of Oral Implantology.
Your skillful Brentwood periodontists are dedicated to their craft and have been perfecting their practice for over 20 years. Abreast of all the latest advances in periodontics, Dr. Aalam and Dr. Krivitsky continue advancing their education year after year, by serving as clinical Professors of Dentistry at the University of Southern California, contributing to the field through ongoing research, and teaching globally on the developments in periodontology and teaching other dental surgeons.
Meet Alexandre-Amir Alam, DDS
Meet Alina Krivitsky, DDS
Schedule Your Consultation today
Your road to a healthy smile starts with a phone call. Our friendly staff will book a consultation where we'll chart a path that delivers long-lasting results at a price that makes sense.
Q: What are dental implants?
A: Dental implants are artificial tooth roots, either made of titanium or the holistic alternative, Zirconia, that are placed in the jaw bone and support permanent restorations to replace missing or extracted teeth. Once the implant is placed, it takes 3-6 months for the implant to fuse to the jawbone, also known as the osseointegration process, and the surrounding gum tissue to heal before a permanent artificial tooth can be fastened to the implant.
Q: Will my teeth implants match my existing natural teeth?
A: Yes! Your teeth feature a custom-designed porcelain crown that perfectly matches the shade of your existing teeth. Patients often have difficulty distinguishing their natural teeth from their beautiful new teeth implants.
Q: Are there any age limitations?
A: Any person over the age of 18 can have dental implants as long as there is enough bone available in which to place the implant. Younger than 18? Get in touch with our Brentwood, Los Angeles office for an expert opinion on what your best options are!
Q: How often will I need to have checkups?
A: The success of your implants will depend greatly on how well you maintain them. They need to be professionally cleaned and examined once every three to six months. Also, brushing and flossing daily is absolutely necessary for long-term maintenance of your teeth, as well as maintaining overall systemic health. We offer periodic educational seminars on how to maintain healthy gums and increase total oral health.
Q: Is the dental implant procedure painful?
A:
No, it is not. We are
dental implant experts
. We pride ourselves on pain-free and gentle treatment. An effective local anesthetic is used during the procedure so that you do not have any discomfort during the placement of the dental implants. We also use an IV sedation method that is designed to help the patient relax and feel at ease. This sedation works quickly and completely relaxes the patient and eliminates any stress or anxieties. Although this method does not induce sleep, the patient will feel relaxed and the
periodontist
will be able to accomplish a higher level of dentistry in a shorter amount of time. The mild discomfort you might experience after dental implant surgery can be controlled with medications.
Q: When can I return to work after tooth implant surgery?
A: You can return to work after a dental implant procedure in Beverly Hills the following day unless a particular surgical circumstance arises. Dr. Aalam or Dr. Krivitsky will discuss all post-operative care instructions with you.
Q: What if I want "metal-free" implants?
A: For patients who prefer non-metal implants, we offer holistic alternatives made of Zirconia, a type of ceramic. Zirconia implants possess a unique one-piece design, meaning the artificial tooth root and the abutment (the piece the replacement tooth is fastened to) are connected, in contrast to titanium implants which are two pieces. The biocompatible material offers the same strength as titanium dental implants, and Zirconia implants are also white in color, which may be a more aesthetically pleasing option for some patients, as the metal isn't visible.
Q: What is All-on-4?
A: All-on-4® is a revolutionary procedure that restores a patient's smile by replacing all missing teeth, either on the top, bottom, or both, utilizing a minimum of four implants, in one day. Patient's leave with a complete set of teeth and a beautiful smile on the same day. This procedure is particularly beneficial for patients who experience bone loss, as it is a graftless solution that utilizes existing bone density and tilted implants to support the permanent restorations. Did you know Dr. Aalam was trained in Portugal by Dr. Paolo Malo, the founder of the All-On-4 technique? Dr. Aalam and Dr. Krivitsky are dental implant experts who provide life-changing results for their patients.
Q: How much do implants cost and does insurance cover the cost?
A: The cost of single tooth and multiple dental implants in Los Angeles varies depending on each patient's specific case. Elements including the number of teeth missing, whether a patient experiences bone loss and chooses a graftless solution or requires a bone graft, the type of implant chosen, the number of implants and whether additional treatments such as gum grafts are needed can factor into the overall cost. The first step into understanding which dental implant surgery treatment plan is best for you and receiving a quote is to schedule a consultation with your periodontist in Los Angeles to receive a proper diagnosis.
Q: What are the advantages of dental implants?
A: Dental implants replace inconvenient or non-permanent dental solutions (such as dentures). No more messy nightly soaks, or dental replacements needed when you choose to have a dental implant procedure. Permanent implants are extremely durable, as they won't slip like traditional dentures and can last a lifetime with the proper maintenance. These permanent teeth will look, feel and function like your regular teeth, improving your ability to chew and speak without any impediments. Most patients opt for dental implants to restore their smiles, self-esteem, and confidence, so they enjoy a healthy smile, worry free!
Schedule Your Consultation today
Your road to a healthy smile starts with a phone call. Our friendly staff will book a consultation where we'll chart a path that delivers long-lasting results at a price that makes sense.