Dental Implants Long-Term Success Rate And What You Need To Know
What is the success rate of dental implants? Are dental implants safe? Is there a better way to replace your missing tooth?
Unfotunately, there are a lot of misconceptions about placing dental implants and their long-term health impact. But what most people never realize is the factors affecting their dental implant success, such as underlying bone loss and choosing their implant specialists.
The Truth About Dental Implants
Dental implants act like a natural tooth root – The design of today's implants mimics a natural tooth root. Once installed and integrated with the bone around it, an implant can support even more weight for biting and chewing than anatomical teeth do. We can then pair the implants together to restore your smile, regardless of how many missing teeth you may have.
The success rate of dental implants is extremely high – Yes, a dental implant offers the highest success rate of any modern tooth replacement or restorative treatment. It's estimated that the dental implant success rate is between 98-99%. Through careful screening and with adjunctive support like bone grafting, you can feel confident knowing our dental implant dentist is providing you with the absolute best option for your smile's future.
Dental implant placement is comfortable and predictable – The healing process after getting a dental implant is typically easier than having a tooth removed. Since your implant restoration can be placed under local anesthetic, there is little to no irritation or recovery time afterward. However, if you're getting several dental implants or full mouth reconstruction, it's perfectly fine to request sedation during the implant placement appointments.
Dental implants can last for the rest of your life – Their extremely high success rate makes implants an investment that can last for decades, if not the rest of your life. No other treatment for tooth loss can do that. As a permanent fixture, implants mimic anatomical teeth and are permanently fused with the bone that surrounds them. The low risk of implant failure means you have an extremely good chance of never struggling with missing teeth ever again.
Dental implants are made from hypoallergenic materials – Do you have certain skin or medical conditions that cause you to be hypersensitive to jewelry or metal? Implants are made out of a hypoallergenic material called titanium. Titanium is responsible for triggering the process called osseointegration, where new bone forms and fuses to the implant because it's so gentle on your body. Keep in mind that poor oral hygiene may trigger gum inflammation around your implant, so it's important to care for your soft tissues the same way as you would if you had natural teeth.
Dental implants are better than fixed bridges or partial dentures – Conventional teeth replacements like bridges or partials can alter your natural teeth, weakening them over time. Although their initial stability may seem fine, they gradually weaken your bite by altering the tooth structure and stability in the teeth that help support them. Whereas an implant stands independent of the teeth on either side of it. The implant post does not touch or interfere with adjacent teeth, making it an essentially non-invasive tooth replacement.
If You Have Bone Loss
Inadequate bone support will impact your implant stability. Without dense bone to support each artificial root, the implant is incapable of supporting biting pressure. And whenever we lose single teeth or multiple teeth, it's natural for bone resorption (shrinkage) to occur in those locations.
To improve bone density and increase the success rate of dental implants, we can add bone tissue with something called a bone graft or an alternative to bone grafting called autogenous dentin grafting where we take the patient's extracted tooth and turn it into an autologous graft. Bone grafting adds to the natural bone structure in your jawbone, providing a stable site to install dental implants. From there, the natural osseointegration process improves bone quality even further. Osseointegration is where your jawbone triggers new bone growth that fuses directly onto the surface of the dental implant. For people with bone loss, the installed bone graft helps add additional bone density before osseointegration. This win-win scenario is helpful for both your bone quality as well as the long-term success rate of dental implants.
Why Choosing an Implant Dentist Matters Most
Working with a team of periodontal dental implants experts provides you with a more predictable treatment process, especially when special circumstances are at play. As specialists, dental implant experts have access both to extensive training as well as state-of-the-art technology that a general dentist usually doesn't.
When you know your implant providers have successfully placed thousands of dental implants and have resources like 3D imaging, you can feel confident knowing your dental implant's success rate will be extremely high. And at Center for Advanced Periodontal & Implant Therapy, we're experts when it comes to numerous types of dental implant therapies.
How You Play a Role in Implant Success Rates
The failure rate of dental implants is extremely low. However, it isn't zero. One of the most important factors behind dental implant failure is inadequate home care, resulting in gum disease (peri-implantitis) around the implant site. Smoking can also be an issue.
Although dental implants cannot get cavities or periodontal disease, they still need to be treated like natural teeth. Good oral hygiene should include regular dental checkups every six months, daily brushing and flossing, and keeping your gum tissues healthy. Any active gum disease could result in loss of bone stability around the implant, causing your implants to fail.
By cleaning your implant and fixed restorations like natural teeth, you can protect your smile investment and ensure the surrounding bone stays as healthy as possible.
Los Angeles Dental Implant Experts
The Center for Advanced Periodontal & Implant Therapy offers comprehensive treatments for missing teeth. From placing dental implants to helping restore significant bone loss, your treatment options are tailored specifically to your needs. Enjoy everything from sedation during your implant placement to flexible payment options. Our oral health experts are a team of implant specialists you can trust, regardless of the complexity of your smile's needs. Reserve an appointment today.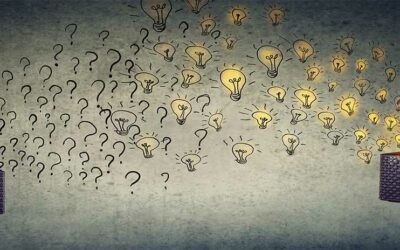 Dental health care has come a long way with the development of modern dental implant therapy. And although today's...
read more