An estimated 26 million Americans are currently living with diabetes. While many of us know that eating right and maintaining a healthy weight can help us prevent and control this ever-growing disease, we may not realize that oral health plays a pivotal role as well. A new study has linked
gum disease
with an increased risk for diabetes.
Gingivitis and Gum Disease: The Science
New research suggests a link between gum disease (AKA gingivitis) and diabetes. In fact, people with type 1 or type 2 diabetes may be twice as likely to develop gum disease in the future. Further, diabetics with gum disease may have an even harder time controlling their blood sugar levels than those with healthy teeth and gums. Failure to keep gums healthy can result in people with diabetes experiencing complications with their disease in the future.
Evidence also suggests that individuals with periodontal disease are almost twice as likely to develop diabetes within the next twenty years, and that treating the inflammation can help reduce the risk of the disease occurring. If you think you may be at risk for gum disease, be sure to contact Drs. Aalam and Krivitsky to go over your treatment options.
How to Avoid Gum Disease
To reduce your risk of developing gum disease and other complications, it's important to brush and floss teeth daily. Make sure to floss around each tooth. You should also avoid smoking cigarettes, which can cause dry mouth and promote infection and decay. Further, it's important to drink plenty of water, which helps keep teeth and gums clean, and to avoid eating too many sugary foods which can harm teeth and gums. To find out if you are at risk for gum disease, take our Gum Disease Risk quiz and then call our offices for more information and to schedule an appointment.
Visit a Specialist
Although home care is important for maintaining healthy teeth and gums, it is also crucial to see a professional. You should visit your dentist for regular checkups and teeth cleaning. If you're concerned about your oral health, you may also want to visit a periodontist specializing in tooth and gum conditions and diseases.  Dr. Aalam and Dr. Krivitsky are double board-certified periodontists who utilize the most cutting-edge technologies and state-of-the-art treatments to keep your gums looking and feeling healthy. To schedule an in-depth oral-health consultation with Dr. Aalam or Dr. Krivitsky, please feel free to contact our offices and request an appointment.
Contact the CENTER Today
Diabetes is just one of a growing number of diseases being linked to gum or periodontal diseases. Recent studies have also linked gingivitis to heart disease, osteoporosis, premature and low-weight births and a host of other complications. To ensure all-over health and wellness, it's important to see a periodontist with any gum issues or concerns.
For more information about promoting both oral health general health and wellness, please contact us online for a consultation or call today.
Next, learn about the benefits of dental sedation.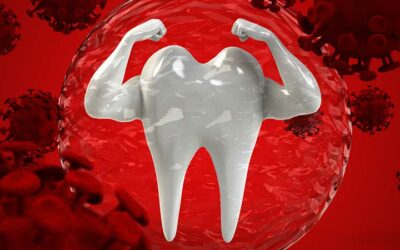 Over the past year, there has been significant research showing a link between severe periodontal disease and...
read more