Choosing a periodontist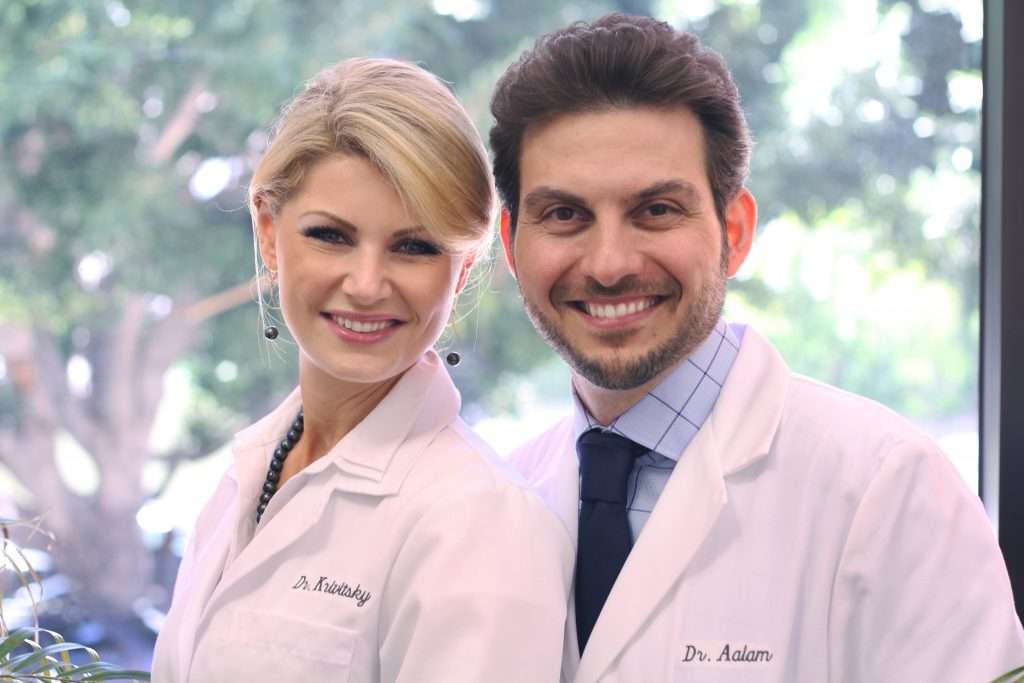 Choosing a periodontist is the most important decision you'll make after deciding to undergo treatment. The surgeon's skill, experience, and credentials should be taken into account before committing to any procedure.  It is also important to find a periodontist who listens to you to understand your individual needs and goals, and who you feel comfortable communicating with throughout the entire treatment process.
Surgical procedures are not "one size fits all" solutions and having the right periodontist can mean the difference between a successful or failed treatment. Aside from listening to your own intuition about the periodontist you are considering, you will also want to consider the following two qualities.
Level of Care
You have to be completely comfortable with your periodontist so that you can proceed with your procedure with confidence. You should have the opportunity to have a face-to-face meeting with the surgeon, have the opportunity to express your concerns, and then have the procedure explained to you thoroughly. Most importantly, you should never proceed with a surgical procedure until you have all of your questions answered.
A periodontist who rushes in and out of the room during a consultation conveys a different message about patient care than the one who spends time talking to the patient about his or her condition and concerns. After meeting with a prospective periodontist you should feel that he or she has ultimately your best interest at heart.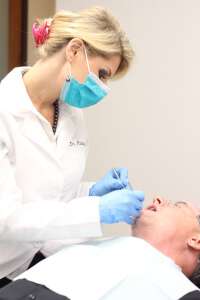 Qualifications
There are two very different ways periodontal dentists learn advanced surgical procedures:
Three to six years of post-graduate surgical training in periodontology and implantology, or oral surgery; or
Weekend course
Post-graduate training is much more extensive than a weekend course and this not only gives your  periodontists the experience and expertise they'll need to prevent common mistakes, but it also helps them perform surgical procedures with a higher degree of efficiency. If complications arise, would you rather have an experienced and educated dental surgeon or someone who has limited surgical training?
Both Dr. Aalam and Dr. Krivitsky are the ONLY diplomats of the American Board of Periodontology in Brentwood, CA.
A Diplomate is a periodontist who has made significant achievements beyond the mandatory educational requirements of the specialty and who is certified by the American Board of Periodontology.
To be educationally qualified for Board certification requires:
Certification as a dentist, including basic college education and completion of dental school to earn the D.D.S. or D.M.D. degree and;
Certification as a periodontist after successful completion of an educational program in Periodontology, which is accredited by Commission on Dental Accrediation of the American Dental Association.
Comprehensive qualifying and oral examination covering all phases of periodontal disease and its treatment, including dental implants.
Recertification every six years.
Dr. Aalam is also a Diplomate of the American Board of Oral Implantology.
A skillful surgeon who is dedicated to his or her craft will have also completed many hours of continuing education each year to keep abreast of all the latest advances. It is also advisable to inquire whether your potential dental surgeon is contributing to the field through ongoing research and/or teaching other dental surgeons.
Your LA periodontists, Dr. Aalam and Dr. Krivitsky have been involved in academia for the last decade by serving as faculty in the department of advanced periodontics at the Ostrow School of dentistry of USC where they have been instrumental to the advanced training of graduating specialist. They contribute continuously to the field by lecturing and publishing in the filed of periodontology and implantology.
See their bio pages for a list of their honors, awards, publications and presentations.
Contact a Los Angeles Gum Disease Specialist Today!
At the CENTER, our entire staff is committed to both our profession and our patients. If you seek the very best in periodontal care, look no further than our offices. You'll soon come to appreciate our level of education, experience, expertise and care we have to offer.
To schedule a consultation or appointment with Alexandre Aalam, DDS, or Alina Krivitsky, DDS, please contact an LA periodontist today.