Rediscover your smile with dental Implants
DENTAL IMPLANTS IN LOS ANGELES
Dental implants are a simple solution to replacing missing teeth. If you are looking to replace lost or broken teeth with permanent dental implants, you must maintain healthy gums and possess enough bone density to support the implant. For patients who experience bone loss where the bone is too weak to sustain multiple implants, you may require a bone graft, or could benefit from graftless solutions such as Zygomatic Dental Implants or the All-On-Four procedure.
WHAT TYPES OF DENTAL IMPLANT DO I NEED?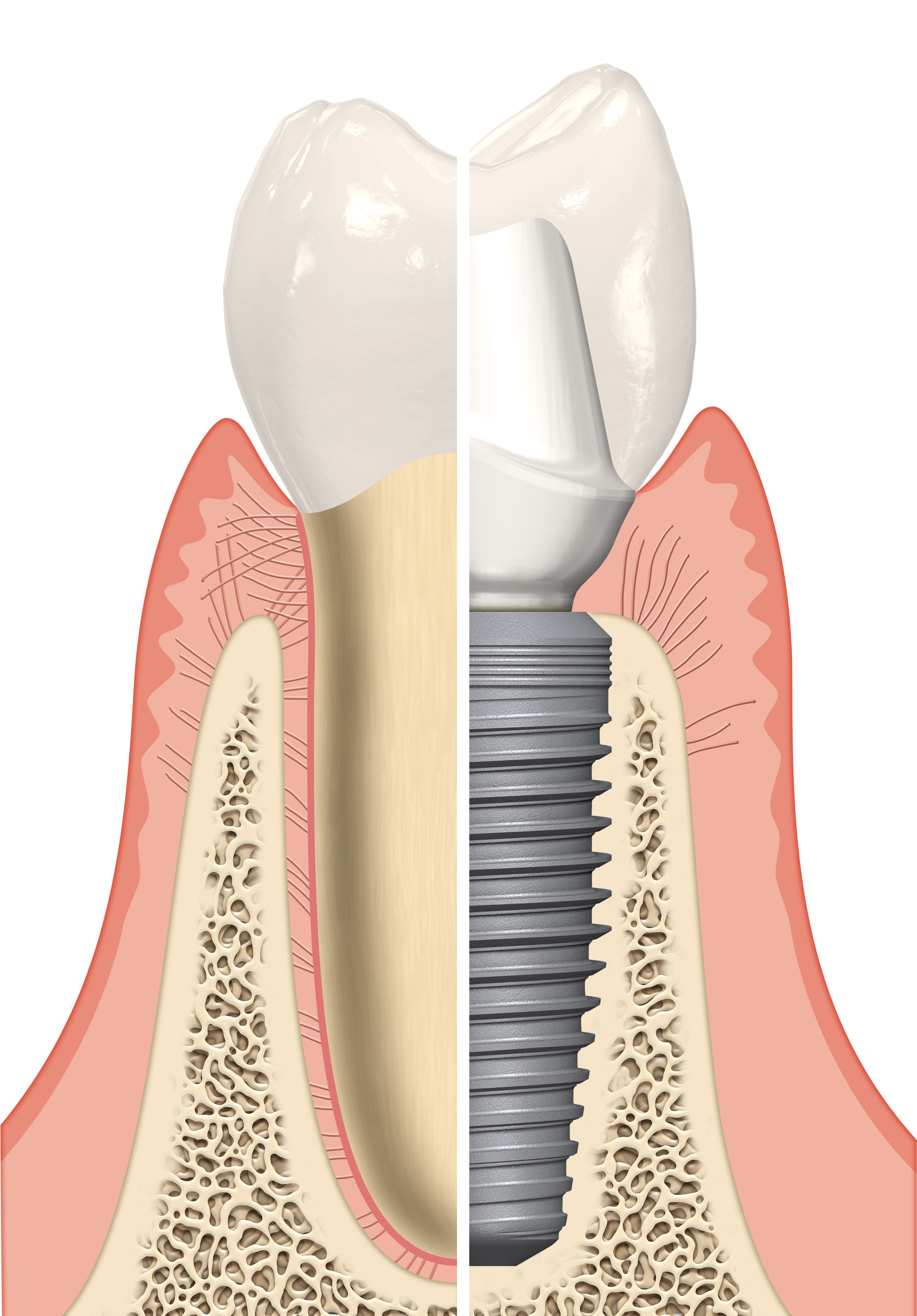 A single implant is a great way to bring your smile back to life, and is the best permanent replacement for a missing tooth.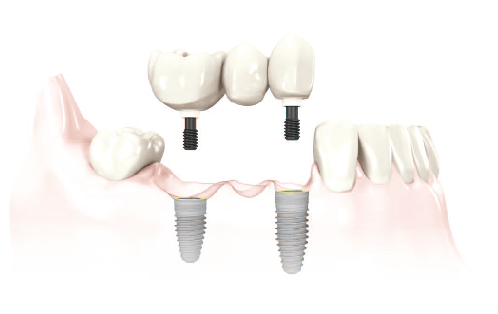 Dental implants are a permanent way to restore beautiful, natural looking teeth.  They are more cosmetically appealing than full or partial dentures.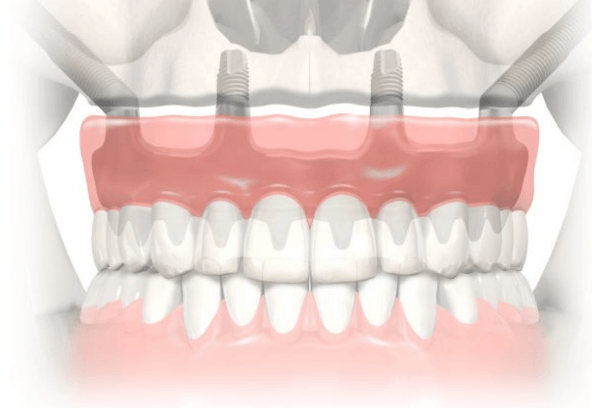 There are several unique dental implant procedures that now offer an alternative solution to block bone grafting and sinus lift bone grafting. 

#1 BEST PERIODONTIST
IN LOS ANGELES
The Center for Advanced Periodontal & Implant Therapy is proud to be ranked as the Number 1 Best Periodontist in Los Angeles and Brentwood on Yelp!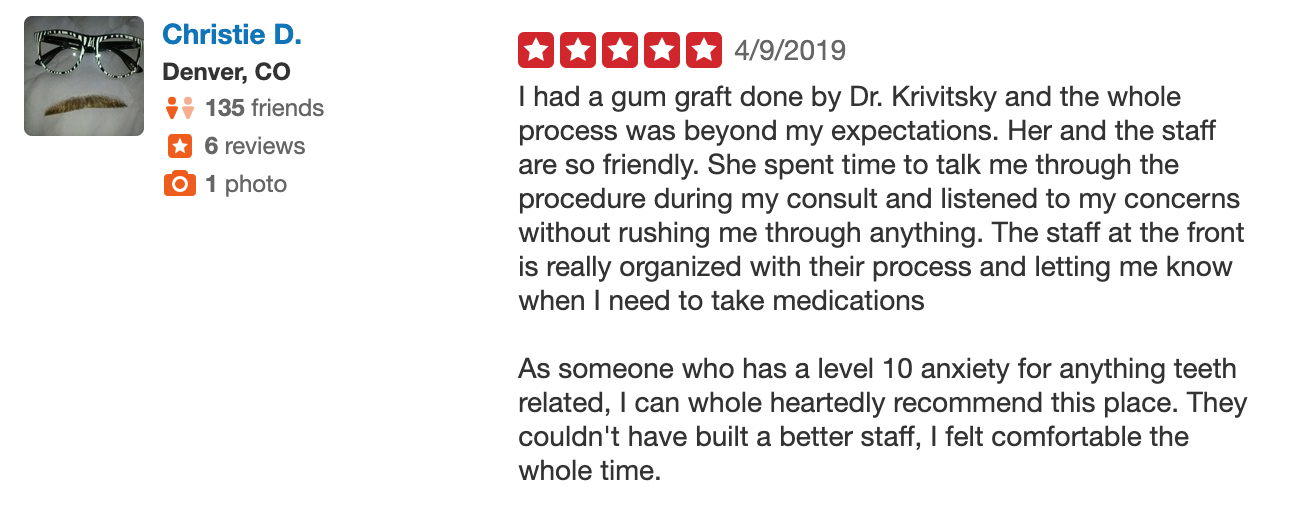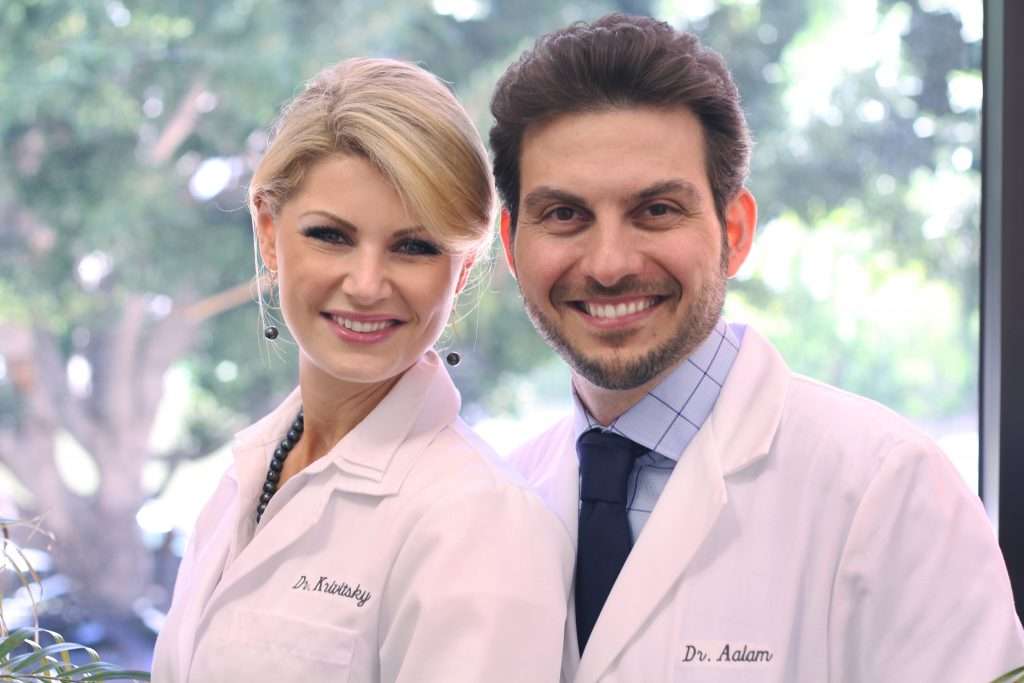 EXPERTS IN THEIR FIELD
At the CENTER for Advanced Periodontal & Implant Therapy, we are proud to offer the most innovative care from the only two dual board-certified periodontists in the Brentwood area. Dr. Alexandre Aalam and Dr. Alina Krivitsky both utilize the latest technology to give patients life-changing results. Learn more about dual board-certified periodontists Dr. Aalam and Dr. Krivitsky!
Q: Will my teeth implants match my existing natural teeth?
A: Yes! Your teeth feature a custom-designed porcelain crown that perfectly matches the shade of your existing teeth.  Patients often have difficulty distinguishing their natural teeth from their beautiful new teeth implants.
Q: How often will I need to have checkups?
A: The success of your implants will depend greatly on how well you maintain them. They need to be professionally cleaned and examined once every three to six months. Also, brushing and flossing daily is absolutely necessary for long-term maintenance of your teeth, as well as maintaining overall systemic health. We offer periodic educational seminars on how to maintain healthy gums and increase total oral health.
Q: Is the dental implant procedure painful?
A:
 No, it is not. We are 
dental implant experts
. We pride ourselves on pain-free and gentle treatment. An effective local anesthetic is used during the procedure so that you do not have any discomfort during the placement of the dental implants. We also use an IV sedation method that is designed to help the patient relax and feel at ease. This sedation works quickly and completely relaxes the patient and eliminates any stress or anxieties.  Although this method does not induce sleep, the patient will feel relaxed and the 
periodontist
 will be able to accomplish a higher level of dentistry in a shorter amount of time. The mild discomfort you might experience after dental implant surgery can be controlled with medications.
Q: When can I return to work after tooth implant surgery?
A: You can return to work after a dental implant procedure in Beverly Hills the following day unless a particular surgical circumstance arises. Dr. Aalam or Dr. Krivitsky will discuss all post-operative care instructions with you.

Virtual Brentwood Office Tour
GET TO KNOW OUR LA OFFICE!
GENTLE, AFFORDABLE & PAINLESS PERIODONTAL CARE in Los Angeles