Sedation Dentistry For Dental Implants
At the Center for Advanced Periodontal & Implant Therapy, our experienced oral health and implant experts offer sedation options during your planned dental procedure. Whether you require complex dental care or are planning for life-changing dental implant surgery, our Los Angeles specialist can provide you with a safe, relaxing experience during your oral rehabilitation.
IV sedation is extremely common with longer or more complex procedures. Whether it's just one or two dental implants being installed or if you're replacing all of your teeth at one time, our implant dentist will take the steps necessary to ensure a relaxing experience from start to finish. Thanks to sedation, it's easier than you thought!
What is IV Sedation?
IV sedation uses medication delivered through an intravenous line, similar to other types of IVs you may have had in the past. It is not the same as conscious sedation that uses nitrous oxide or oral sedation medication, as you feel more like you're sleeping throughout the procedure. Yet you don't experience the deep sleep like you would with general anesthesia in a hospital. It's the perfect moderate sedation dentistry option for most patients.
As the medication takes effect, you'll feel calm and relaxed throughout the entire procedure. Most people don't remember a thing about the treatment. Our dentist will still use local anesthesia to numb the areas of your mouth that you're having treated, but you'll feel drowsy to the point you won't notice anything.
After your dental implants are installed, our Los Angeles dentist will turn the IV medication off, and you'll start to gradually "wake up" as we prepare you to return home. Unlike laughing gas, IV sedation dentistry will leave you feeling groggy for a while afterward, so you'll need to have someone drive you home. You will want to plan on taking the remainder of the day to rest, so don't plan on driving a car or running any errands until at least the next day.
Why Have Sedation Dentistry During a Dental Implant Procedure?
When you feel anxious about a dental implant procedure, it can cause your body to excrete stress hormones that make you more sensitive to stimuli, not to mention raise your heart rate or cause inflammation. When you're sedated, your body is naturally relaxed. Being in a relaxed state keeps your body calm and prevents stress hormones from being released. In turn, it also reduces your inflammation post-surgery, for improved recovery after you return home.
Even though you'll feel like you're sleeping throughout your appointment, you're still in a safe semi-conscious sedation state where you're not completely "put under" like general surgery. This ensures a calm atmosphere where your body can better relax, even if you typically don't feel nervous about dental visits. Knowing that anxiety won't be an issue means you can quickly complete your entire procedure in just one appointment.
Do I Need General Anesthesia During Implant Placement?
No. Rarely is general anesthesia ever needed for an implant procedure. And while nitrous oxide is an extremely light analgesic that's useful for most dental procedures, our dentist typically recommends something a bit stronger like oral sedation or IV sedation.
If you want to remain awake during your appointment, you can. Many patients assume that IV sedation is only if they have severe anxiety or are too nervous about completing the procedure. But in reality, many patients enjoy the benefits of a more relaxing process and a better post-operative experience.
Will I Remember Anything?
Likely not. Most of our sedation patients have an amnesic effect that is caused by their conscious sedation medication. Typically, when we administer sedatives during surgery, you won't remember anything about the appointment. When you truly want to "tune things out" or overcome anxiety getting in the way of a healthy smile, you need more than nitrous oxide or just a local anesthetic. Our licensed sedation dentistry team can help! Within a few minutes of the medication starts, you'll completely drift off into a dreamlike state.
Even though you won't remember anything and feel like you're sleeping, our Los Angeles periodontists will still use local anesthetic medication to completely numb the area of your mouth that we're treating. Since you're technically in a semi-conscious state, this will keep you comfortable for the entire duration of your treatment.
Can I Get Dental Implants Without Sedation?
Yes, of course! The straightforward nature of dental implants makes them easy to complete for people without dental anxiety. As long as numbing medicine is used, our dentist can easily install each implant in a comfortable manner. However, if you're planning on getting multiple implants installed at one time, like with full mouth reconstruction or All-on-4 systems, our dentist may recommend going ahead and planning for sedation during your appointment. Even people who don't have dental anxiety or phobia tend to do better when their bodies are fully relaxed due to the longer nature of full arch implant installation appointments.
Before we administer any type of dental sedative, our specialists will need to review your health history and list of current medications. If you're taking any prescriptions, supplements, or have been hospitalized in the last year, please let us know. Although it may not seem like something dental-related, it's important for us to have a full grasp of your health situation before administering any type of sedative. When needed, our oral health specialists can also speak to your physician about a medical clearance or consult.
Los Angeles Dental Implants IV Sedation
There are many benefits of requesting sedation during your next appointment. The Center for Advanced Periodontal & Implant Therapy offers in-house sedation dentistry for dental implant patients, tooth extractions, and other forms of dental treatment. Our team of dental surgery experts will carefully screen each patient to determine which type of sedation dentistry (i.e., oral sedation, IV sedation, etc.) is right for them.
Visit our office in Los Angeles to learn more about completing your dental procedures alongside sedation dentistry. Call today to get started.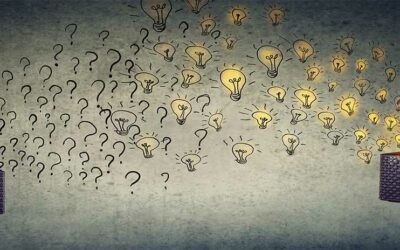 Dental health care has come a long way with the development of modern dental implant therapy. And although today's...
read more